Vishal Dadlani Joins BROOKE BOND 6-Pack Band 2.0 To Recreate Classic Number, Dil Toh Paagal Hai
6 differently abled teens feature in Brooke Bond Red Label 6-Pack Band to recreate the iconic chartbuster along with 100 kids from a special needs school. The band's 2nd single, Dil Toh Paagal Hai is out and it's not worth a miss…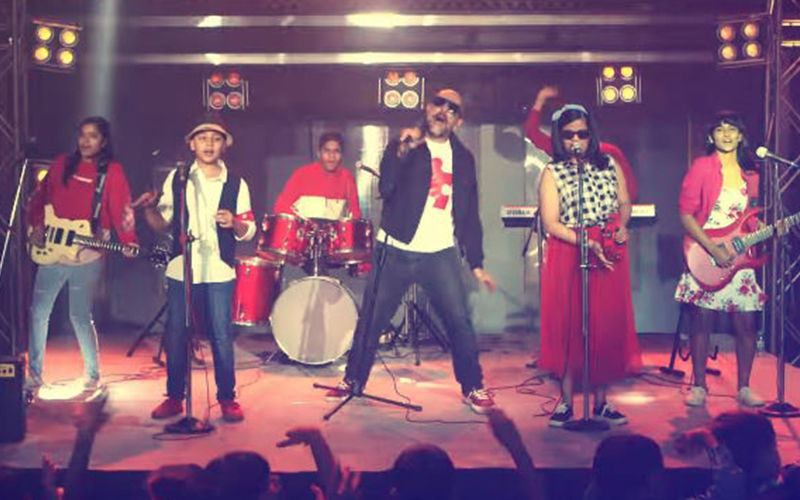 A few days back, we told you about a special initiative undertaken by Y-Films to encourage a band of 6 differently abledchildren. Karan Johar had also associated with the cause when the talented kids released their first single, Jhakkad Pakkad Dance.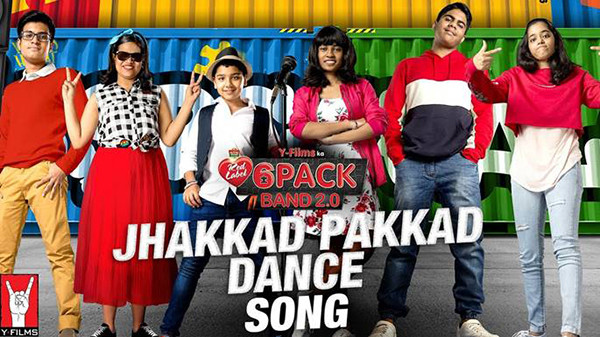 Jhakkad Pakkad Dance

And now, Y-Films, the youth films wing of Yash Raj Films, has launched the 2nd single of India's 1st Isspeshal Band, the Brooke Bond Red Label 6-Pack Band 2.0 titled, Dil Toh Paagal Hai (Isspeshal Mix).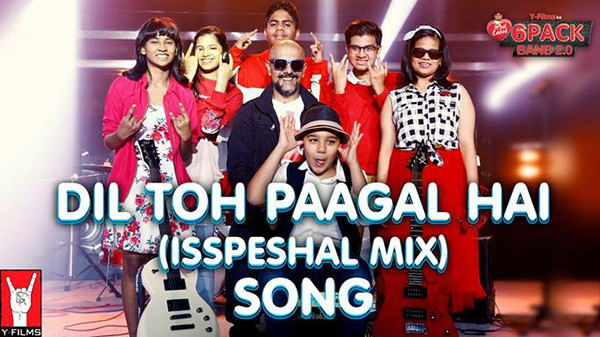 Dil Toh Paagal Hai Isspeshal Mix

The ignorant often refer to people with special needs as 'paagal' or 'mad'. The song flips that on its head by telling people that if not discriminating between people or listening to your heart is at times considered crazy, then we all need to celebrate that madness.

Check out the super fun track here:



The band is an exciting new music collective of 6 differently abled teens with special needs but incredible music skills and passion. Conceived & Produced by Ashish Patil, the project is curated by Shameer Tandon. The new version has its 2nd song in collaboration with ace singer-composer-song writer-rockstar, Vishal Dadlani.

The iconic track from Yash Chopra's hit film featuring, Shahrukh Khan, Madhuri Dixit, Akshay Kumar has been recreated by Shameer with additional lyrics by Kumaar. The incredible new music video directed by Adil Shaikh features around 100 students, teachers, counsellors, therapists & staff of The Gateway School of Mumbai, a special needs school – rocking away to the song – celebrating life and accepting each & everyone as they are!

Talking about the initiative, Vishal Dadlani said, "I may have spent only a few hours with these kids, but these kids have changed the way I look at the world. It's overwhelming to see these geniuses succeed because I know they deserve this and a lot more. I'm only happy that I got to share a few moments of the spotlight with them, making me a part of their jigsaw puzzle."

Shiva Krishnamurthy, General Manager, Brooke Bond Red Label, Hindustan Unilever adds,

"It is wonderful to get Brooke Bond Red Label 6 Pack Band 2.0 into the next gear with an iconic chartbuster song like DTPH. The celebratory spirit of this song resonates with the way Brooke Bond Red Label approaches its purpose of urging people to break barriers, shed their prejudices and make the world a more welcoming place."

Amin Lakhani, President, Client Leadership, Mindshare India, added, "This 2nd song in the journey of 6 Pack is a fabulous take on the iconic Dil Toh Pagal Hai. In its new avatar it delivers a telling story of how society labels people with special needs as Abnormal or Pagal and questions that If living in the moment or living life without inhibitions is Pagalpan then so be it - because that's the way to live. A brilliant rendition of a song that s a legend, now delivers a call for acceptance and non-judgement and there s no one better than a Vishal Dadlani - an absolute energy powerhouse who could do such an astounding job at this song. I'm sure this song will melt hearts and make people have a relook at their own considerations of special needs people. This one is truly "isspechal"!"

Ashish Patil, head of Y-Films further said, "The special needs community has always been all heart. And the heart doesn't differentiate between caste, color, gender, ability or… disability. That's one thing we all need to learn to truly make this world a more 'isspeshal' place. We are honored & thrilled beyond bits to present this thumping new version of Yashji's cult classic Dil Toh Paagal Hai to spread this important message. And, what can we say about Vishal Dadlani, except – he's our kind of crazy. Love you, man!"

This entire campaign hopes to build greater awareness, understanding and acceptance about mental health & disability and, of course, create some kickass music along the way that will hopefully drive everyone's 'dil' paagal!




Image Source:- Yfilms