When Indian Idol Judge Anu Malik Wanted To Slap Himself Listening To Neha Kakkar's Singing - WATCH
An old video of Neha Kakkar and Anu Malik has gone viral on social media that has latter criticising former's singing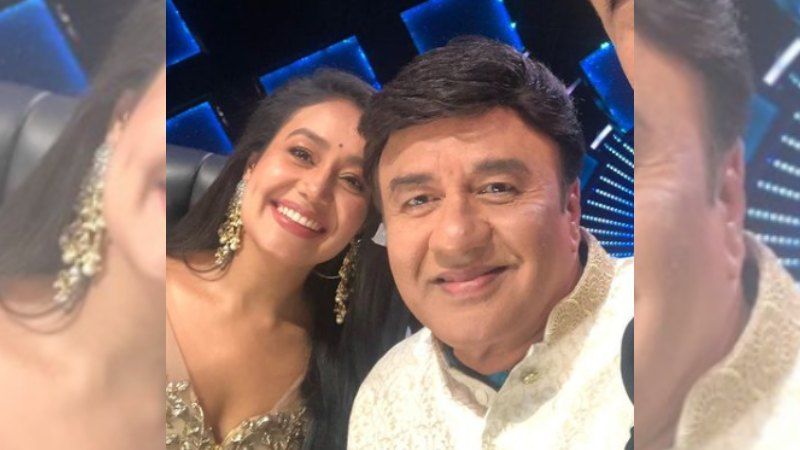 Neha Kakkar is currently on the top of her game. She has released many hits in recent past and has become one of the most well-known stars of the music industry. She has also made it to the judges' panel of Indian Idol. She judges Indian Idol 12 along with Vishal Dadlani and Himmesh Reshammiya. But many must be aware that Neha Kakkar was a contestant of the singing reality show herself. When she was in standard 11, Neha took part in Indian Idol which was then being judged by Anu Malik, Farah Khan and Sonu Nigam. An old video from her auditions has gone viral.
In the video, we have Neha singinh Aisa Lagta Hai from Refuge along with other contestant. However, it seems, judge Anu Malik wasn't very impressed with her singing. He said, "Neha Kakkar...Teri awaaz sun kar lagta hai main apne mooh par maaroon thappad, yaar! Kya ho gaya hai tere ko (I feel like slapping myself after hearing you perform. What has happened to you)?" Anu Malik even gestured hitting himself and Neha's jaw dropped. Even Sonu Nigam and Farah Khan looked unimpressed with Neha's perform.
The video is being widely shared on social media. Take a look at it here.
Neha became a contestant of Indian Idol but could not make it to the finale. However, she did not stop and worked hard to make it big in the music industry. Today, she is one of the most popular faces among the audience and has millions of fan followers. She has reached a stardom that is hard to achieve.
Image Source: Instagram/anumalikmusic