Zeenat Aman On Apple iPhone Using Her Dum Maro Dum In Their International Ad: 'Who Knew It Would Become Anthemic!'
'Full credit goes to Asha Bhosle ji for giving voice to Pancham's revolutionary composition,' says Zeenat Aman.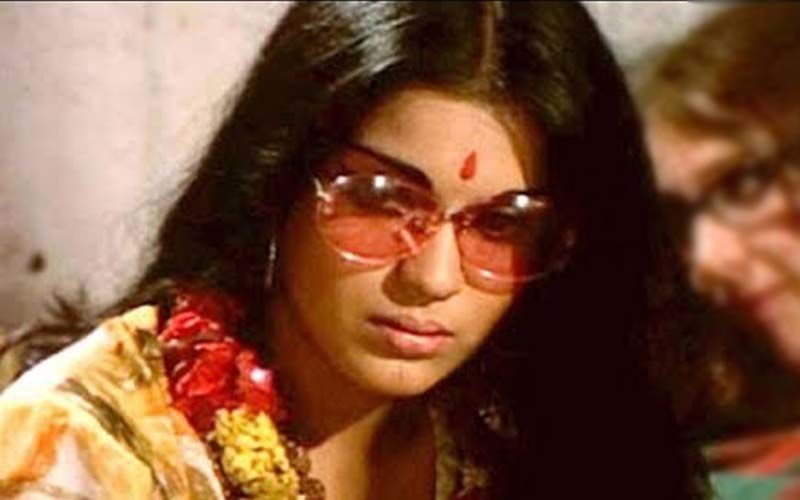 Apple stunned Indians by using the main riff of R D Burman-Asha Bhosle's iconic song Dum Maro Dum in their latest international ad launching their new iPhone. And no one has more reason to feel elated than the yesteryears' queen Zeenat Aman whose screen presence went a long way in iconising the song.
"Who knew it would become anthemic!" laughs Zeenat throatily, recalling the song's impact.
"It was Dev Saab's vision that gave shape to the song. He needed a song to show my character Jenny under the influence of intoxicants. Dev Saab and Pancham (R D Burman) worked together for the first time in Hare Rama Hare Krishna. Earlier Dev Saab collaborated with Pancham's father (Sachin Dev Burman). But after Hare Rama Hare Krishna it was Pancham all the way for some time at least."
Praising the songs in Hare Rama Hare Krishna, Zeenat says, "Every song was a hit: Lata ji's Phoolon ka taaron ka and Kanchi re kanchi… But Dum maro dum exceeded all expectations. We never thought it would have such a global impact. It was unlike anything composed for an Indian film. Full credit goes to Asha Bhosle ji for giving voice to Pancham's revolutionary composition. I think Asha ji did full justice to the song. She was incredible! I had nothing to do with its success. I just danced to its irresistible rhythm in movements that came spontaneously to me."
About the composition finding its way into the Apple ad, Zeenat exclaims. "Look at the genius of R D Burman! What he did 40 years ago is relevant today. What a visionary!"
Image Source: Instagram/zeenat_aman.fanpage, youtube/ganeshettam