Jatt Brothers Trailer OUT: Jass Manak And Guri Promise To Give You A Dose Of Laughter And Friendship
The trailer of Jass Manak's debut film is making his fans super excited. The film is releasing on 25th February, 2022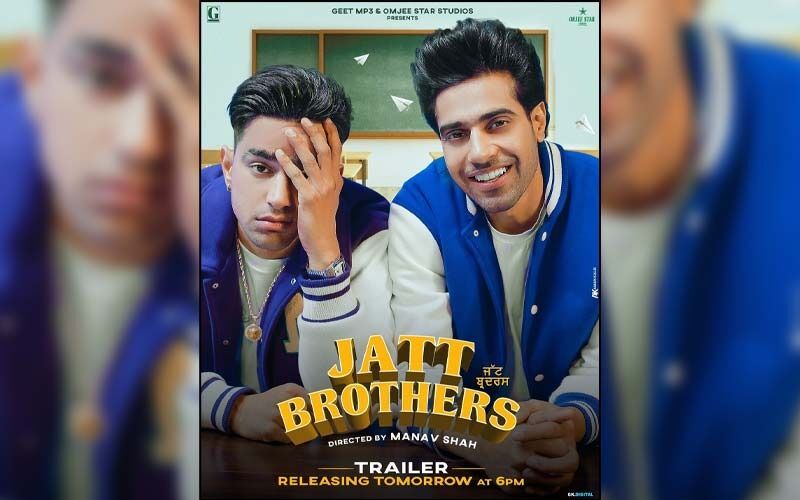 If you are a fan of Punjabi singer Jass Manak, then we have great news for you. His debut film 'Jatt Brother' is all set to hit the theatres. The film is starring Jass Manak and Punjabi actor Guri. Recently, the maker of the film has dropped the trailer and fans can't keep calm till the film is released.
In the trailer of the film 'Jatt Brothers', you can see the film revolves around three musketeers, best friends played by Jass Manak aka Pamma, Guri aka Jaggi, and NIkeet Dhillon aka Jyot. In this friend's group, Pamma falls in love with the girls who are already liked by Jaggi. For this reason, many times, Jaggi loses his love. Next, you can see, there a time comes when Pamma falls for Jyot and Jaggi gets Monica. But the twist comes when Pamma again gets attracted to Monica and Jaggi reacts for the same. The entire trailer is loaded with rib-tickling punchlines and witty dialogue Delivery. It is going to hit the theatres on 25th February, 2022
Coming to credits, the film is helmed by Manav Shah and written by Dheeraj Kedarnath Rattan. Along with Jass Manak, Guri, and Nikita Dhillon, the film features Anita Devgn, Ashish Duggal, Harby Sangha, Nikeet Dhillon, Priyanka Khera, and more.