9X Tashan Exclusive: Catch The Latest Punjabi Hit 'Koi Hor' By Dilnoor Ft. B Praak & Afsana Khan
Dilnoor's latest song is exclusive with 9X Tashan, India's only favorite destination for Punjabi music, from today till 5th March 2021.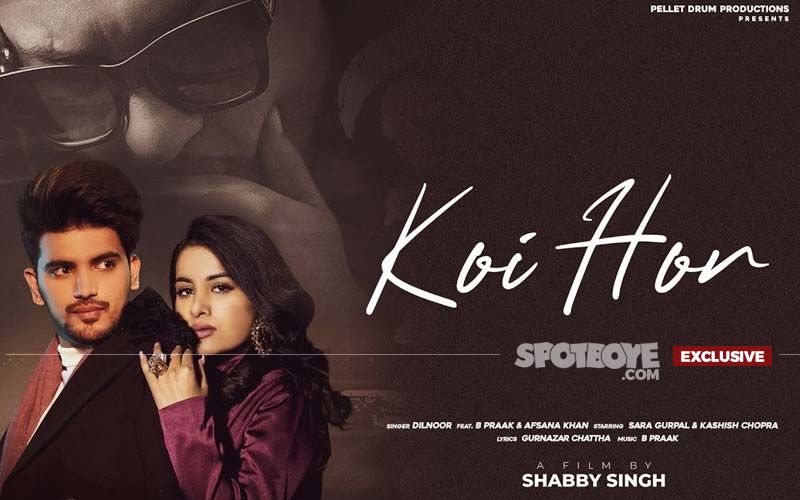 The latest Punjabi song, ''Koi Hor'' by Dilnoor featuring B Praak and Afsana Khan released today. This song is exclusive with our channel 9X Tashan from 3rd Mar 2021 for 2 Days.
This latest hit song's music video was released on youtube by Pellet Drum Productions and it features Sara Gurpal and Dilnoor in the lead role. Sara Gurpal and Dilnoor are romantically involved in the music video. Sara finds out that Dilnoor was cheating on her. While on her way home Sara meets with a serious car accident due to which she dies. The music video is full of moments where Sara and Dilnoor's romance.
Dilnoor's angelic voice with the combination of B Praak and Afsana Khan's powerful voice gave chills to the audience and made this song better than it already was. After hearing the song the trio's fans complimented the soulful music of the song and also the powerful acting of Sara Gurpal. Dilnoor is a famous Punjabi musical artist who has rose to fame through his songs Gal Wakhri, Mithi Jehi, and many more.
Image source: Youtube/PelletDrumProductions