9X Tashan Yaaran Da Podcast: Episode 28 With Aastha Gill
Here's a brand new episode of 9X Tashan Yaaran Da. This time our guest was popular singer Aastha Gill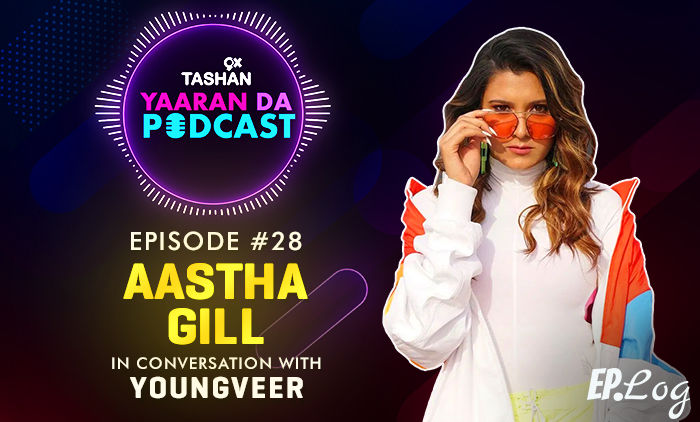 In the twenty-eighth episode of 9X Tashan Yaaran Da Podcast, we chatted with Aastha Gill, who is known to be a longtime collaborator of Badshah and the female voice behind songs like "DJ Waley Babu", "Abhi Toh Party Shuru Hui Hai", "Buzz" and many more foot-tapping numbers.
In this episode, Aastha talked about her new release "Drunk N High", which is a collaboration with Mellow D.
She said she could not feature in the music video of the song because of lack of dates but was happy that the song turned out to be a hit. She candidly talked about the bond she shares with both Badshah and Raftaar, and reminisced about how they used to travel in autos back in the day. She mentioned that her friends have always been a pillar of strength and have motivated her to reach new heights in life.
All this and a lot more, only on 9X Tashan Yaaran Da Podcast!
Whilst you can watch the show on TV, you can also listen to the entire podcast on the EP Log Media website, and across all leading audio streaming platforms as well!
Image Source: Team 9X Tashan