Do Gallan: Neha Kakkar And Rohanpreet Singh Recreate Garry Sandhu's Famous Song And Fans Are In Love With It
Neha Kakkar and Rohanpreet Singh impress everyone with the new version of Garry Sandhu's song 'Do Gallan'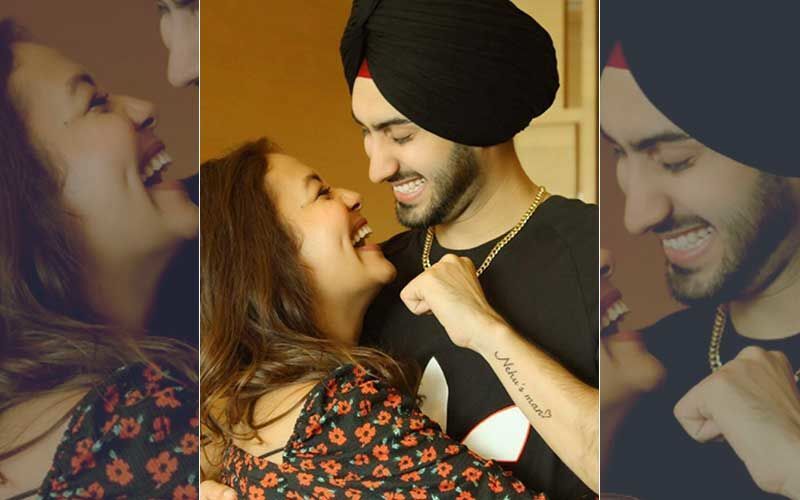 Neha Kakkar and Rohanpreet Singh make a stunning couple personally and professionally. Whenever Neha and Rohanpreet come together for a project, it turned out to be a big hit. After the massive success of the songs 'Nehu Da Vyah' and 'Khyaal Rakhya Kar', the husband-wife duo is back with yet another love song titled, 'Do Gallan'.
The new version of 'Do Galllan' by Neha and Rohanpreet is the recreation of Garry Sandhu's famous song. In the new version, you can see both the singers looking gorgeous in their ethnic best. The song starts with a backdrop of a party where Neha Kakkar sings and Rohanpreet Singh plays the piano for her. The amazing chemistry between the two is something we cannot miss mentioning. Like the original version of Garry Sandhu, the new song also has a soulful tune and vibe. The heartfelt lyrics and the rhythmic flow of the song surely bring love in the air. Taking to social media handle, Neha Kakkar shared a small glimpse of the song and wrote, "#DoGallan is Out Now on YouTube! ♥️ Link in bio 🤗 @rohanpreetsingh @officialgarrysandhu @iamrajatnagpal @anshul300 @singh.shinda @irajanbir @raghav.sharma.14661 #NehuPreet #NehaKakkar #RohanpreetSingh #GarrySandhu"
On Tuesday, Neha Kakkar and Rohanpreet Singh surprised fans with the first look poster of the song and announced that it will be released on Wednesday.
Coming to the credits of the song, Garry Sandhu is the lyricist and composer of the song. Neha Kakkar and Rohanpreet Singh both lent their vocals for it. The music is recreated by Rajat Nagpal and the song is directed by Rajan Bir. Last by not least, Anshul Gard has presented the song.