Drunk N High By Mellow D ft. Aastha Gill Exclusive On 9X Tashan
Mellow D and Astah Gill's new song 'Drunk N High' will be playing exclusively on 9X Tashan from 30th January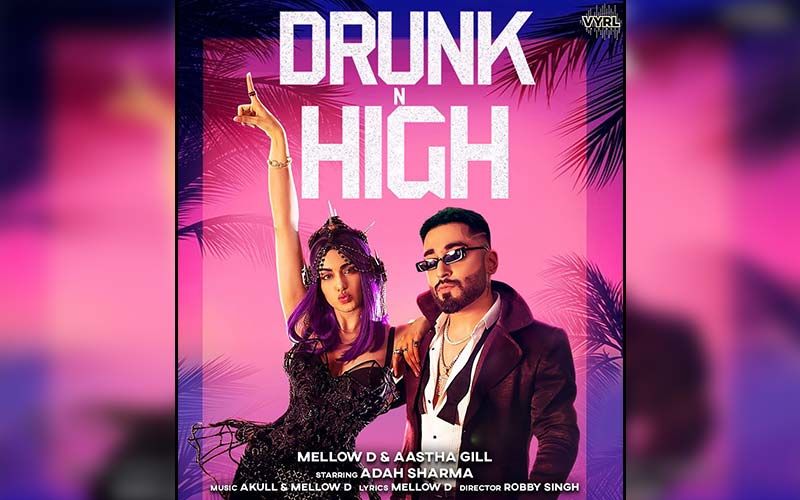 All you Punjabi music lovers out there, we have great news for you. Mellow D and Aastha Gill teamed up to release their new song 'Drunk N High'. After the success of Mellow D's two recent songs 'Sayonara' and 'Dil Kissko Du', he has come up with his new song 'Drunk N High' ft Aastha Gill. The songs will be released on Youtube tomorrow i.e 29th January and will be Playing exclusively on 9X Tashan from 30th January.
Recently, both Mellow D and Aastah Gill took to their social media handles and posted the teaser of the song which is pretty grooving. Singer Aastah Gill captioned the video as, "A little party never hurt nobody! Here's the teaser of #DrunknHigh releasing this Friday - 29th January at 11AM on the @vyrloriginals YouTube channel. Are you ready?" Check it out:
Coming to the credits, The music video features stunning Adah Sharma who is known for her Bollywood and Tollywood movies. The music is composed by Akull and the lyrics of the song have created by Mellow D.

"Thodi si tu Drunk @adah_ki_adah Thoda sa mai High ! #DrunknHigh Releasing 11 am Tomorrow"- this is what written by Mellow D on his recent Instagram post announcing the details of the song release. Have a look:




Image spource: Instagram/aasthagill/mellowmellow