Fikar Kari Na Ammiye: Ranjit Bawa Unveils The First Look Poster Of His Upcoming Melody
After 'Kitne Aye Kitne Gye 2', Ranjit Bawa is coming up with a new song titled, 'Fikar Kari Na Ammiye'.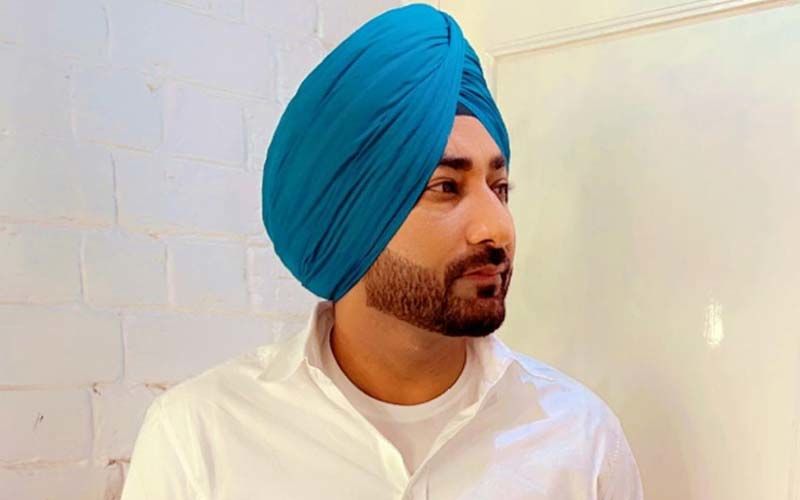 Noted Punjabi singer Ranjit Bawa is having a busy schedule these days as he is on a constant procedure to treat his fans better every time. The singer has released his latest song 'Kitne Aye Kitne Gye 2' a few days back and receives a massive response from his fans. Amid its promotional activities and success celebration, Ranjit unveiled the name and the look poster of his upcoming track 'Fikar Kari Na Ammiye'.
Recently, taking to the social media handle, Ranjit Bawa posted the first look of his upcoming melody 'Fikar Kari Na Ammiye'. In the poster, you can see the singer striking a pose which seems he is under deep thoughts of something. In the caption section of the post, he said that the song is dedicated to all his fans. He wrote, "Fikar kari Na Ammiye This Track Dedicate To All Of U" along with a love sticker.
Coming to the details of the song, 'Fikar Kari Na Ammiye' is penned by Babbu and sung by Ranjit Bawa. The video is directed by Teji Sandhu. Meanwhile, Ranjit's last song, 'Kitne Aye Kitne Gye 2' crossed 14 million views. The lyrics of the song are penned by Lovely Noor. The music is composed by M Vee and the lyrical video is presented by Dhiman Productions. The previous version of this new song was loved by his fans so much. It was a song dedicated to the city of Punjab and the emotions related to it.



Image source: instagram/ranjitbawa