Filhall: Akshay Kumar Starrer Music Video Reaches A Billion Views On YouTube
Akshay Kumar starrer music video crosses one billion views on YouTube. Check out what the melody king B Praak has to say on this huge achievement.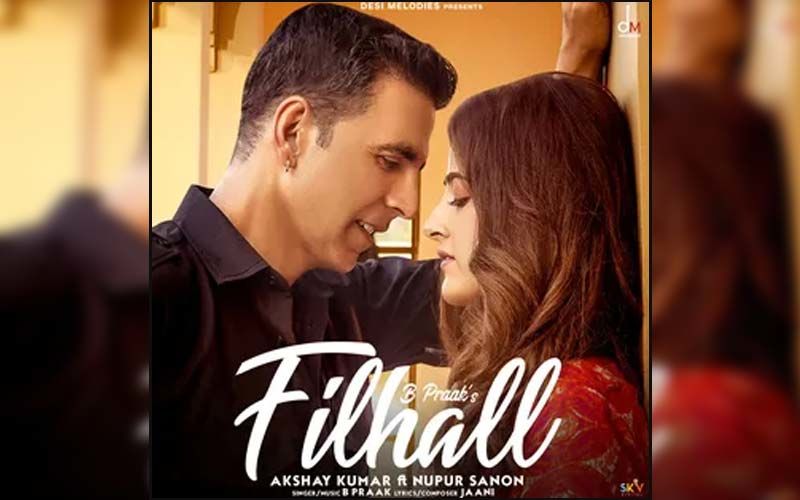 Filhall, a song depicting the story of true love has everyone bound to it by heart since its release. The song came at the end of 2019 and is still one of the best love melodies that we have. Since its release people have been showering the song with love. From making Tik Toks, Reels, to just listening and transcending into a melody of love, this song became the best track of the year on every chart. Now Filhall has broken another record on YouTube.
The Akshay Kumar starrer song has finally crossed 1 Billion views on YouTube, adding a new record. On such a great achievement, singer B Praak took to his Insta to share a thank you post with his fans.
Sharing a lovely poster of the song, the singer thanked everyone, saying "Yeh Sirf 1Billion Nai Hai Yeh Ek Aisa Safar Hai Zindagi Ka Jo Humari Sabki Mehnat Aap Sabka Pyar Aur Blessings Ne Diya Hai I Love You Guyz For This Thankuu God Blessings". The melody king B Praak never let his fans down when it came to love melodies. With his heart-touching voice, the singer took everyone on a lovely ride of his melodies. And this is an example of that too, as people love this song so much.
Talking about the song, the soulful words of Filhall were penned down by Jaani, who also composed the music. Under the direction of Arvindr Khaira, the beautiful concept of the song was made into reality. This song was also the debut music video of actor Akshay Kumar and actress Nupur Sanon was accompanied by him as co-star. The song had already gained so much appreciation and this is surely the token of people's love for it that it gained so many views.
It isn't just one billion but the views are still counting on. And judging by the love shown by fans, it won't be long till the song makes another record.



Image source: Wikipedia