Ik Waari: Gurlej Akhtar Joins hands With Akhtar Brothers For Their New Song
Gurlej Akhtar is first time collaborating with her brothers Shehnaz Akhtar and Sahil Akhtar for 'Ik Waari'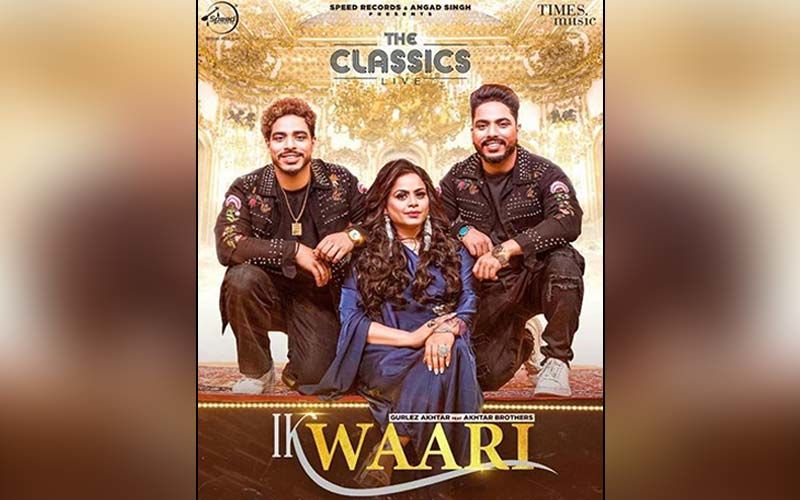 The Punjabi entertainment industry is blessed with immensely talented female artists. Gurlej Akhtar is one of them. The singer is known for her stunning voice and back-to-back hit songs. In fact, her siblings Akhtar brothers are also creating a buzz with their music in Pollywood. We must say, the Akhtars are ruling the Punjabi music chart. Recently, Gurlej Akhtar and Akhtar Brothers joined hands for a new song 'Ik Waari' which hit the music chart today.


The song 'Ik Waari' is a beautiful composition sung by Gurlej Akhtar, Shehnaz Akhtar, Sahil Akhtar. The song has soulful music composition, heartfelt lyrics and a soothing melody which altogether makes the song pretty unique. The song has hit the music chart today. The video of the song has shown the Akhtars performing the song on a stage which talented musicians. Gurlej Akhtar took to her social media handle and posted a glimpse of the song and wrote, "#ikwari out now. Keep supporting guys"
A few days back, Gurlej Akhtar shared the first look poster of the song which features the singer and her brothers Shehnaz, Sahil. "We are coming together for the first time with a New song for you Speed Records & Angad Singh Presents #iKWaari"- Gurlej wrote.
Coming to the credits of the song, the lyrics are penned by Jaani and the music is composed by B Praak. Additional lyrics are jotted down by SJ. Speed Records and Angad Singh have presented the track.



Image Source: Instagram/gurlejakhtarmusic