Jaan: Sarthi K And Adorable Kanishtha Kaushik Leave Everyone Teary-Eyed With Their New Song On Father-Daughter Love
Singer Sarthi K and his niece Kanishtha Kaushik portrayed a beautiful bonding of father and daughter.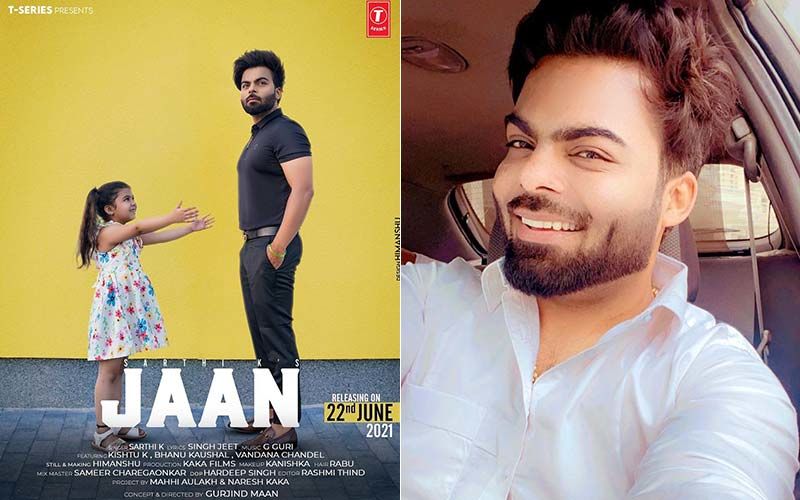 Sarthi K is one of those Pollywood stars who are known for churning out soulful music and bookmark worthy songs. No matter the genre is, the singer makes sure he hits the goals every time when a new song comes up. His latest song 'Jaan' hits the music chart today and the singer has managed to turn the limelight on him in no time.
The song 'Jaan' is a tale of a father-daughter duo that can make everyone teary-eyed. The song features Sarthi K's adorable niece Kanishtha Kaushik, who has proved her brilliant acting ability at such a tender age. The song has soulful music and heartfelt lyrics. You can see Sarthi K and little Kanishtha are portraying the sweet-bitter love of all the fathers and daughters. Taking to social media handle, the singer shared the glimpse and wrote, "Cmt krke Daso Kive lag reha gana Suno dekho te bano reels @sarthi_k @kishtu_k ."
Coming to the credits of the song, the lyrics of 'Jaan' is jotted down by Singh Jeet. G Guri has worked on the music and the song is directed by Gurjind Maan. Mahhi Aulakh and Naresh Kaka have produced the song under T-Series.




Image source: Instagram/sarthi_k