New Song Alert- 'Mashoor' By Saajz Is Exclusive With 9X Tashan
Saajz's new song 'Mashoor' which is the title track of his latest album is playing exclusively on 9X Tashan for November 16th and 17th, 2021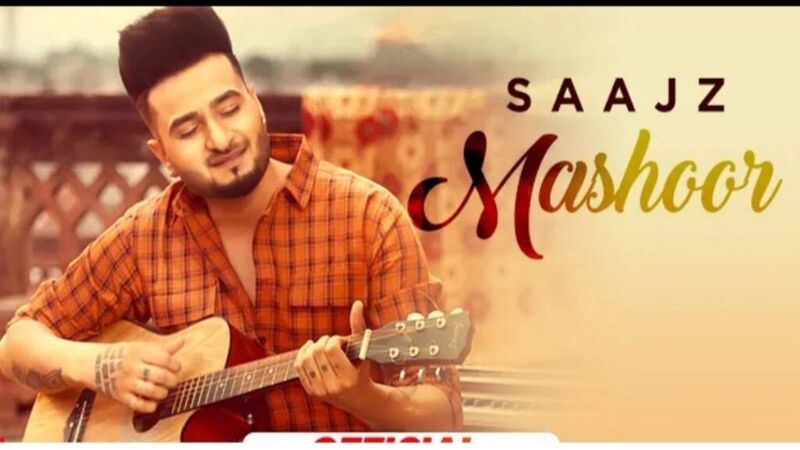 Noted Punjabi singer Saajz is famous for his heart-wrenching sad songs and groovy numbers. The singer makes sure every time he comes with a new number, it impresses fans. With the same expectation, the singer Saajz is ready with his new album 'Mashoor'. The first track of the album, which is apparently the title song, has hit the music chart today and the fans are already in love with it. If you want to catch the song, you can get it playing exclusively on 9X Tashan for November 16th and 17th, 2021.
Saajz's new song 'Mashoor' is a song of true love, heartbreak and sacrifice. The song features Nikeet Dhillon and Bhumika Sharma in the music video. The song portrays a love triangle between Saajz, Nikeet and Bhumika. It has heartfelt lyrics, a rhythmic tune and catchy music composition. Recently, Saajz took to his social media handle and posted a glimpse of the song. He wrote, "#Mashoor Album da First Song Tuhade aagey hazir hai 🔥❤️ I hope k tu c saare gaane nu boht pyaar daongey ❤️🙏🏻"
Here's the first look poster of the title track of Saajz's latest album 'Mashoor'. Take a look:
Coming to the credits, the song is sung by Saajz and Hashat Sultana. The lyrics are jotted down by M Ravi and the music is composed by Shawn. Ahen Vaatish has directed the music video and released it under the label Of Speed Records.