New Song Alert- 'Mere Warga' By Singer Kaka Exclusive With 9X Tashan!
Kaka's latest song 'Mere Warga' to play exclusively on 9X Tashan for 20th and 21st September. 2021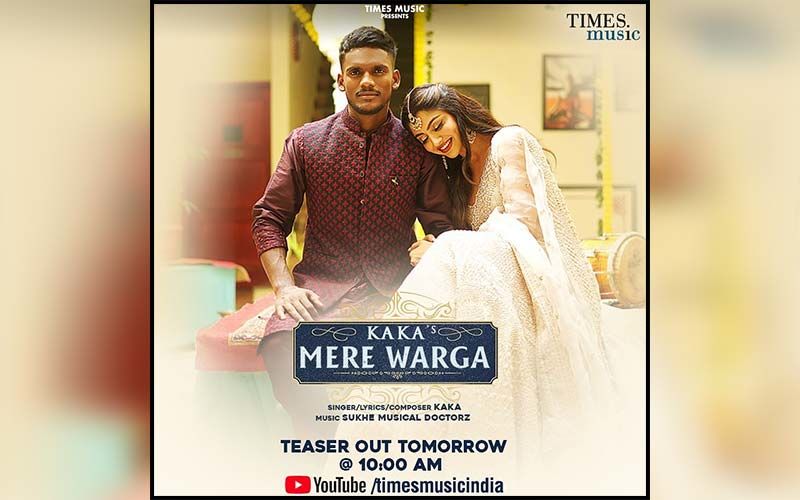 Noted Punjabi singer and lyricist Kaka heartfelt Lyricist clocked a huge amount of fanbase in no time. His melodious voice and heartfelt lyrics always make his fans love his songs more. With the same expectation, Kaka is back with a romantic track titled, 'Mere Warga'. The good news doesn't end here, you can catch the song playing exclusively on 9X Tashan for 20th and 21st September, 2021. Isn't it amazing?
Singer Kaka's upcoming song 'Mere Warga' is a love ballad of two Yonge lovers. The teaser of the song shows how Kaka falls in love with a girl played by Akanksha Puri. It also shows how both of them get to know each other and go to a world of feelings and emotions. The teaser contains a beautiful tune of violin and footage from the song. We all have to wait for the whole song to be released to know the story behind it. While sharing the video on Instagram, Kaka wrote, "Kaka's 'Mere Warga' teaser is OUT NOW on @timesmusichub ! It's a little sneak peek before the big drop. Mere Warga
#ComingSoon"
Coming to the credits, the singer and the lyricist of the song is Kaka. The music is composed by Sukhe Musical Doctorz. Also, the song is presented by Times Music.
Image Source: Instagram/kaka._.ji