Sohna Yaar: Gagan Kokri Unveils A New Look Poster Of His Upcoming Melody; Receives An Overwhelming Response
Punjabi singer Gagan Kokri and Gurlej Akhtar are coming up with a new song 'Sohna Yaar' featuring Aaveera Singh Masson.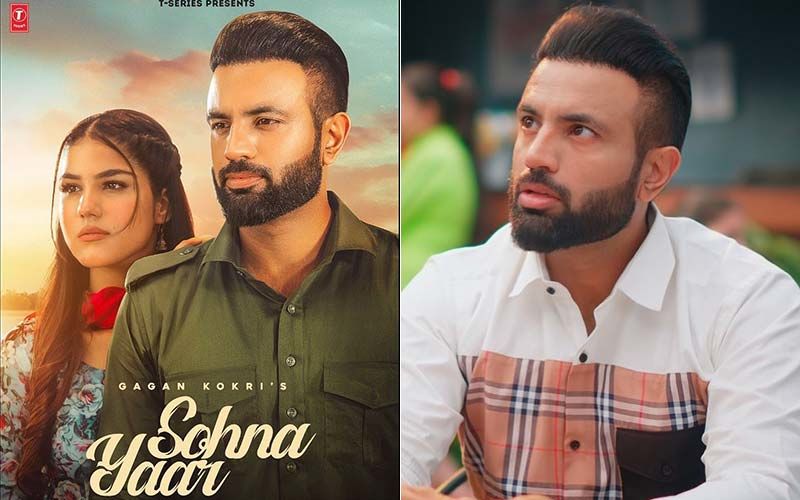 Gagan Kokri is one of the most loves singers in Pollywood. The artist is famous for his soulful as well as groovy numbers. Whenever the singer decides to come up with a new song, it guarantees a hit. Hence, Gagan has a huge fanbase too. Recently, to treat his fans, Gagan Kokri is all set to come up with a romantic song titled, 'Sohna Yaar' which features the beautiful Aaveera Singh Masson. The song is releasing on 25th July, 2021


A few days back, Gagan Kokri shares the first look poster and some BTS pictures and videos from the sets of the song 'Sohna Yaar'. Now the singer has presented a new look poster which again created a buzz. In the poster, you can see the singer seating alone in front of a couch and the picture is in black and white. This suggests, the song perhaps contain heartbreaks and pain along with true feelings of love. Along with the look poster, Gagan Kokri wrote, "Don't lose a DIAMOND while chasing GLITTER " SOHNA YAAR out on 25th Consider yourself lucky if you are happy"
Taking to social media handle, Gagan Kokri posted some BTS pictures and videos from the song. Here are they:
Coming to the credits, the lyrics of the song are jotted down by Deep Arraicha. For the song, Gagan Kokri and Gurlej Akhtar lent their melodious vocals. Oye Kunal has composed the music and the song is produced by S Mukhtiar under t-series.



Image Source: Instagram/gagankokri