Sohna Yara: Gagan Kokri And Aaveera Singh Masson Left Fans Teary-Eyed With Their Latest Song
Gagan Kokri and Gurlej Akhtar made fans cry with the heartfelt love song 'Sohna Yara'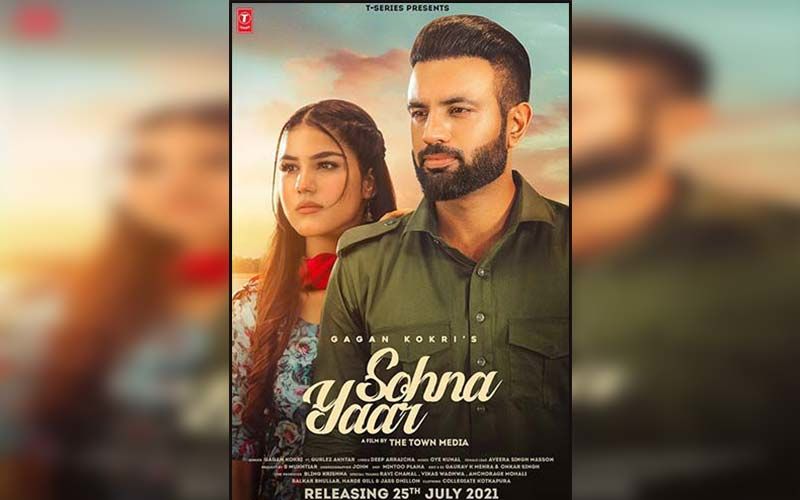 Pollywood singer Gagan Kokri is known for his famous songs which always manages to hit the goal. Be it heart-wrenching love songs or upbeat groovy songs, Gagan Kokri's songs always manage to get the top place in every Punjabi playlist. Recently, the singer treater fans with a love song 'Sohna Yara' featuring Aaveera Singh Masson.
Gagan Kokri's new song 'Sohna Yara' is a love song that includes true feelings of love and sacrifice. The song features Aaveera Singh Masson who played the love interest of Gagan Kokri in the song. The video song is made with a tragic twist that clarifies that true love never dies. Recently, Gagan Kokri took to his social media handle and posted a glimpse of the song. He wrote, "SOHNA YAAR out now. Feel it I hope tuhanu vadia laggu. Share and spread Boht saara pyaar tuhade sab lai"
A few days back, the singer of the song Gagan Kokri posted the first look poster of the song. Take it out.
Coming to the credits, the lyrics of the song are jotted down by Deep Arraicha. For the song, Gagan Kokri and Gurlej Akhtar lent their melodious vocals. Oye Kunal has composed the music and the song is produced by S Mukhtiar under t-series.

Image source: Instagram/gagankokri