Ammy Virk Churns Out Swag On Mankrit Aulakh's Song '8 Raflaan'; Shares A Reel Video On Insta
Mankirt Aulakh's new song '8 Raflaan' has hit the music charts a few days back and Ammy Virk shares a reel video on the same.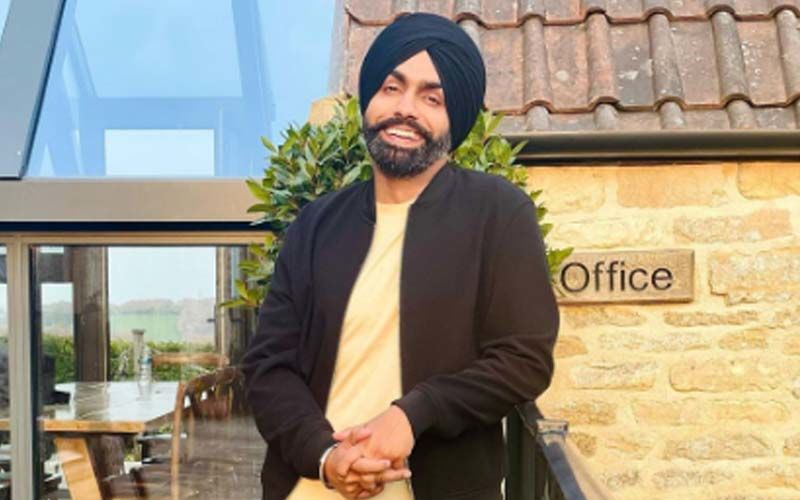 Pollywood star Ammy Virk is pretty active on social media and loves to entertain his fans with various reel videos, songs, pictures and songs. Apart from treating fans with his supreme talent in acting and dancing, the star is a pro artist in churning out swag whenever there is a chance. Be it flouting his dashing pictures or his amazing reel videos, Ammy Virk always manages to impress his millions of fans.
Recently, the 'Sufna' actor took to his social media and posted a reel video oozing swag like a boss. You can see the star walking like a king and holding a rifle in his hand. The artist can be seen wearing blue jeans and a black sweatshirt along with an olive-green shaded turban. In the reel video, he has used the latest song of noted Punjabi singer Mankrit Aulakh's '8 Raflaan'.
Meanwhile, Ammy Virk was seen busy with the shooting of Jagdeep Sidhu's 'Qismat' along with Sargun Mehta in the main lead. Coming to the credits of the song '8 Raflaan', Mankit Aulakh and Gurlej Akhtar have lent their vocal for the song. Shree Brar has jotted down the lyrics of the song. Avvy Sra has composed the music and model Ginny Kapoor is featured in the music video.
Image source: Instagram/ammyvirk