Babe Bhangra Paunde Ne: Diljit Dosanjh Unveils The First Look Poster Of His Upcoming Film; Catch The Release Date Here
Diljit Dosanjh is all set to win hearts with his upcoming film 'Babe Bhangra Paunde Ne' directed by Amarjit Singh Saron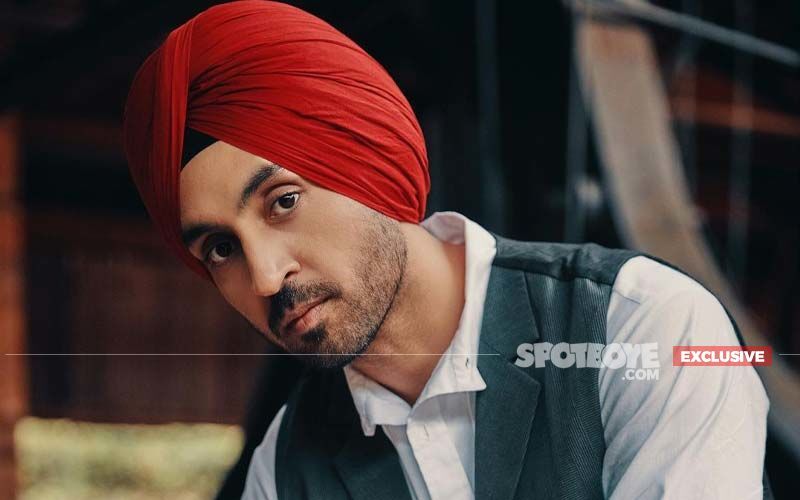 We all know that the year 2021 came as a fun jaunt for Diljit Dosanjh. His last film 'Honsla Rakh' released last Dussehra and created a solid buzz in the industry. As the new year has already begun, Diljit Dosanjh has chalked out his projects for the year. Like his last film, the actor will be coming up with a new film titled 'Babe Bhangra Paunde Ne' on Dussehra 2022.
Recently, taking to social media handle, Diljit Dosanjh shared the first look poster of the film 'Babe Bhangra Paunde Ne'. In the poster, you can see the cartoonized version of Diljit Dosanjh in a bhangra dance pose. This might remind you of the first look poster of 'Honsla Rakh' too. Further, talking more about the poster, you can see multiple aged people are playing various instruments in the background. The poster gives us a clear idea that it would again be a comedy film. Diljit captioned the poster as, "ਅਲੜ ਬਲੜ ਬਾਵੇ ਦਾ.. ਬਾਬਾ ਹੁਣ ਦੁਸਿਹਰੇ ਤੇ ਭੰਗੜਾ ਪਾਵੇਗਾ 😎 #PunjabiFilm 𝐁𝐀𝐁𝐄 𝐁𝐇𝐀𝐍𝐆𝐑𝐀 𝐏𝐀𝐔𝐍𝐃𝐄 𝐍𝐄 Releasing Worldwide 30th September 2022 @thindmotionfilms @amarjitsaron @nareshkathooria @bal_deo @sonalisingh #StorytimeProductions #diljitdosanjh #BabeBhangraPaundeNe 😎🤟🏾"
The film is going to hit the theatres on September 30, 2022. Coming to credits of the film 'Babe Bhangra Paunde Ne', it is helmed by Amarjit Singh Saron. The story is jotted down by Naresh Kathooria. The other cast of the film is still under the wraps. Meanwhile, Daljit has recently announced his new EP - 'Drive Thru'. The fans are waiting for the release date of the same.