Dilip Kumar Passes Away: Diljit Dosanjh, Neeru Bajwa, Binnu Dhillon And Other Punjabi Celebs Give Final Tribute To The Legend
Punjabi celebrities such as Diljit Dosanjh, Gippy Grewal, Neeru Bajwa, Binnu Dhillon and others mourn the loss of Dilip Kumar Sahab on social media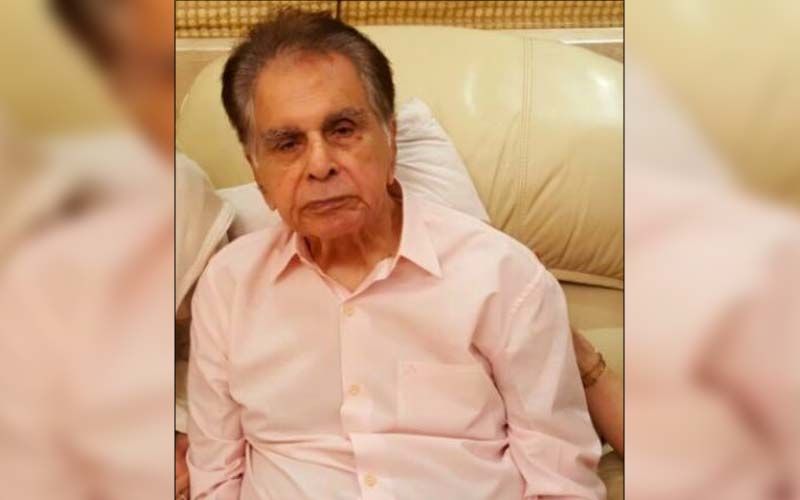 The entire nation has mourned today morning as the legendry actor Dilip Kumar passes away. The veteran actor breathed his last today early in the morning at the age of 98. He was suffering from prolonged illness and was hospitalised since 29th June. He was admitted to the intensive care unit (ICU) at the Hinduja Hospital, Mumbai. According to the reports, Dilip Sahab's health condition was stable for few days and there was a probability that he might have discharged from the hospital. But unfortunately, destiny wrote his way to the mortal world today.
Not only just Bollywood, but all the regional film industries are under deep grief due to the demise of Dilip Kumar. The Punjabi film industry showed their final tribute to the legendary actor on social media. From Diljit Dosanjh, Neeru Bajwa, Gippy Grewal, Harbhajan Mann, Binnu Dhillon to Happy Raikoti, Karamjit Anmol and many others took to social media to share their condolence.
Diljit Dosanjh shared an early age picture of the actor and wrote, "Dilip Kumar Saab" with a sticker of namaste.
Pollywood actor and singer Harbhajan Mann shares a collage picture of Dilip Kumar and wrote, "Legends never die, they live on forever, in our hearts and minds! The greatest actor in the history of Indian Cinema is no more.. RIP Dalip Kumar Sahab #DalipKumar #dilipkumarsahab"

Neeru Bajwa showed her respect and gave final tribute to the actor by sharing his picture. She wrote, "RIP Dilip Kumar Saab ... thank you for all your beautiful performances and thank you for teaching us all what performing truly is ..."

Noted Pollywood artist Gippy Grewal added a stunning picture of Dilip Kumar to his Instagram story.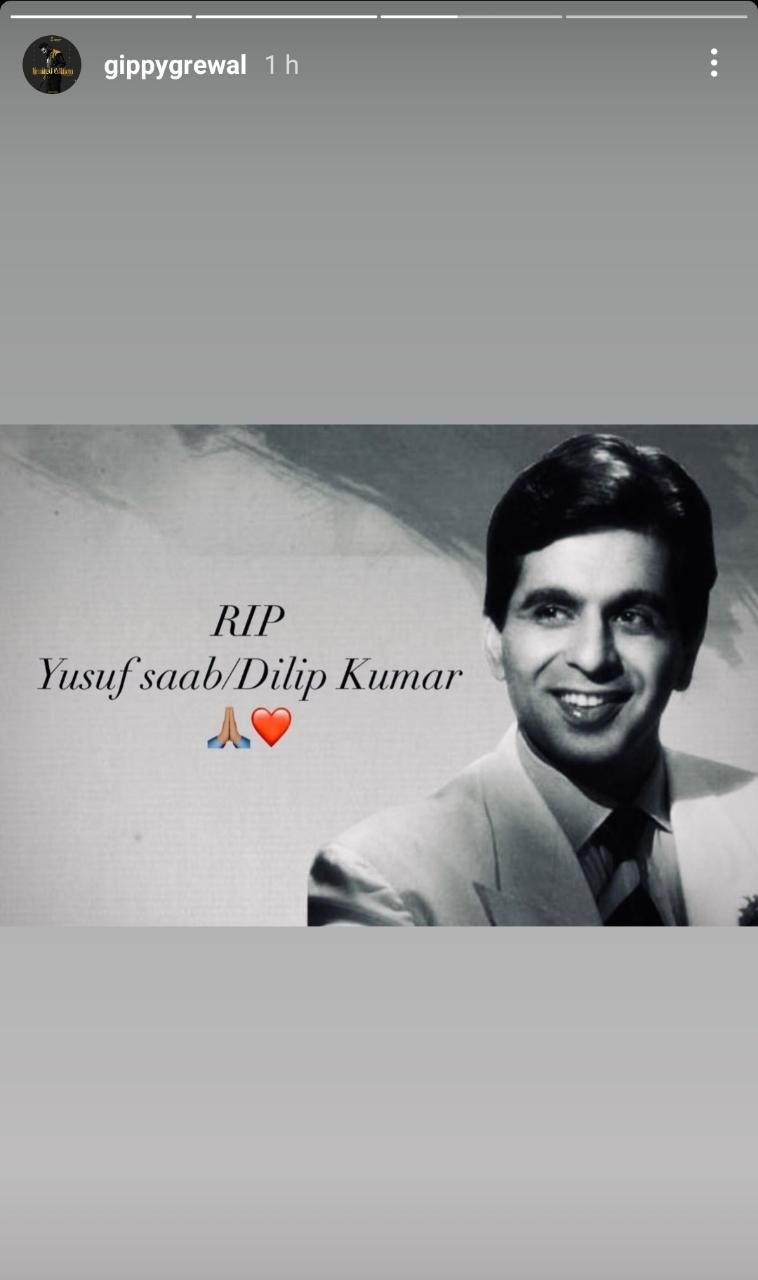 Punjabi actor Binnu Dhillon wrote, "alvida legend.......we will always miss u. Dileep Kumar ji"
Punjabi actor and politician Gurpreet Ghuggi write, "R I P The legend Dilip Sahab You will remain in our hearts always".
Noted lyricist and singer Happy Raikoti shared a picture of Dilip Sahab on the story section of Instagram.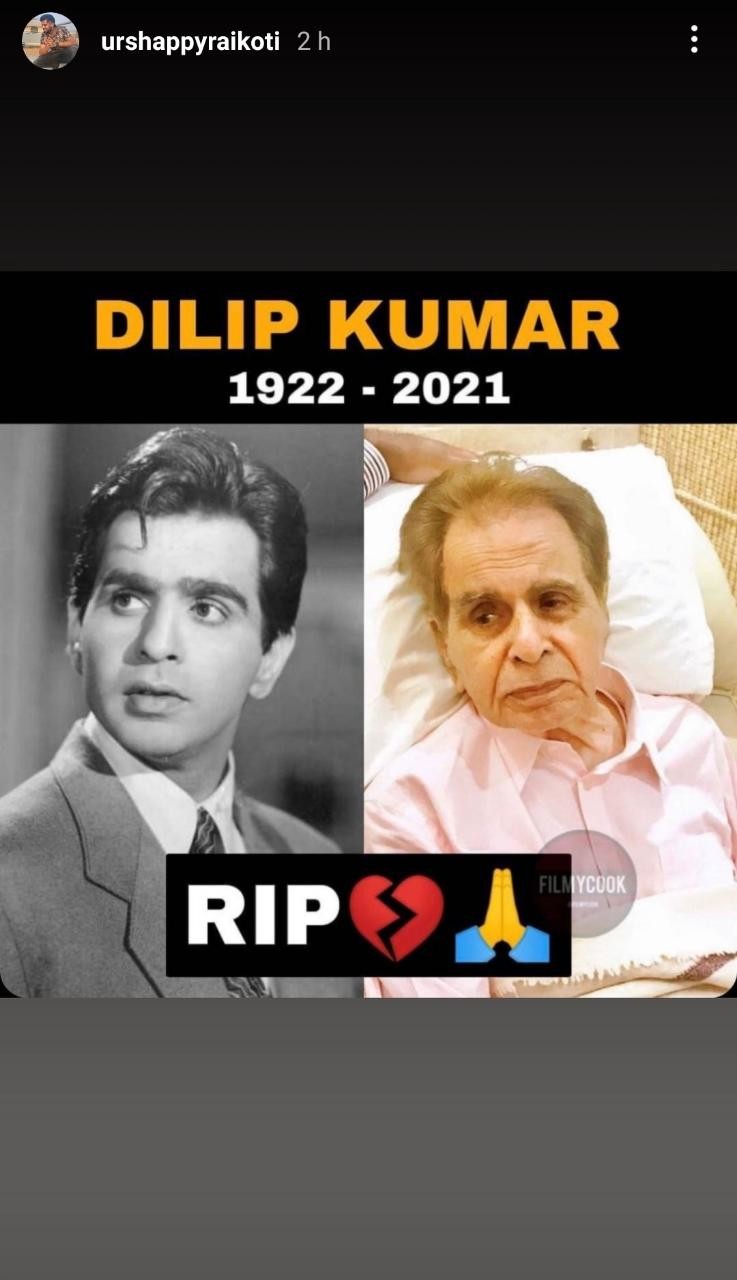 Roshan Prince shared an early age picture of legendry actor Dilip Kumar and gave a tribute to him.
Image source: Twitter/ TheDilipKumar