Diljit Dosanjh Is All Praises For Akshay Kumar During 'Shadaa' Promotion, Says He Makes Bets And Wins Every Time
Diljit Dosanjh was at Delhi for promoting his upcoming film 'Shadaa'. The actor was all praise about his co-star Akshay Kumar during promotion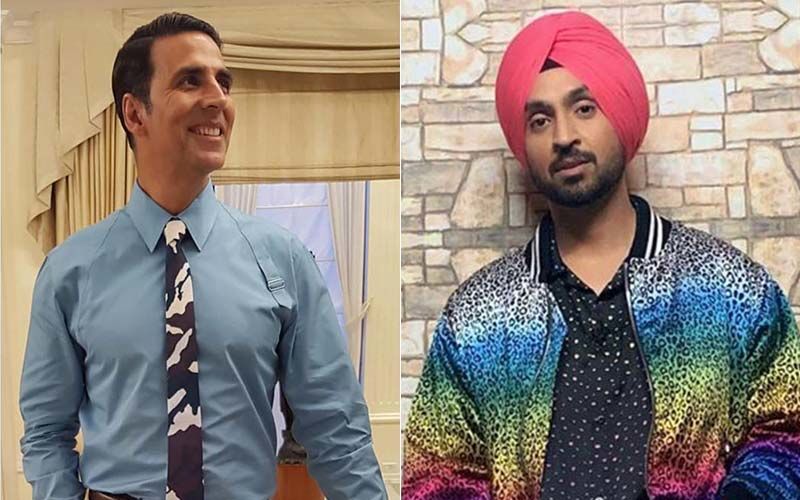 This year Pollywood heartthrob Diljit Dosanjh has many big releases.
His first Punjabi film of this year 'Shadaa' will release on June 21
, just after two days from now. After that
he has two other big releases lined up, 'Arjun Patiala'
and 'Good News'. Today, the lead actors of 'Shadaa' Diljit Dosanjh and Neeru Bajwa were at Delhi for promoting their upcoming film. However, during the promotion Diljit has spilled some beans about some off-screen fun that happened on the sets of his upcoming Bollywood film 'Good News'. Besides
Diljit, the movie stars Akshay Kumar, Kareena Kapoor and Kiara Advani in the lead. The movie is slated to release on December 27
.
The singer turn a lot actor talked about his co-star Akshay Kumar and said that every time he has lost bets to him and now he owes him some money as well.
According to TOI reports, during the press conference Diljit was asked about the of-screen fun, since Akshay is popular for his off-camera pranks. Diljit said, "I lost bets to him and money too. In fact, I owe him some money, and he actually takes it from you which I find really cute about him."
Further, he also added, "He makes bets and I don't know how he wins every time. I even gave a chance to my friends to place bets with him, I thought they might win, but eventually, I only owe him."
However, Diljit was all praise about Akshay Kumar's professionalism. He said, "He is such a big superstar, yet he is very punctual. He gets off the car and heads straight on the sets. We used to wrap a day's shoot by 1:30 - 2, and he used to say let's shoot for the next day as well so that later everyone gets a day off. Thus, we actually finished the shoot 5-6 days before the given time."
Image Source: Instagram/diljitdosanjh/akshaykumar