Diljit Dosanjh's 'Shadaa' Trailer Garners Appreciation From Bollywood
Bollywood celebs have taken to their social media handle to appreciate the trailer of Diljit Dosanjh starrer 'Shadaa'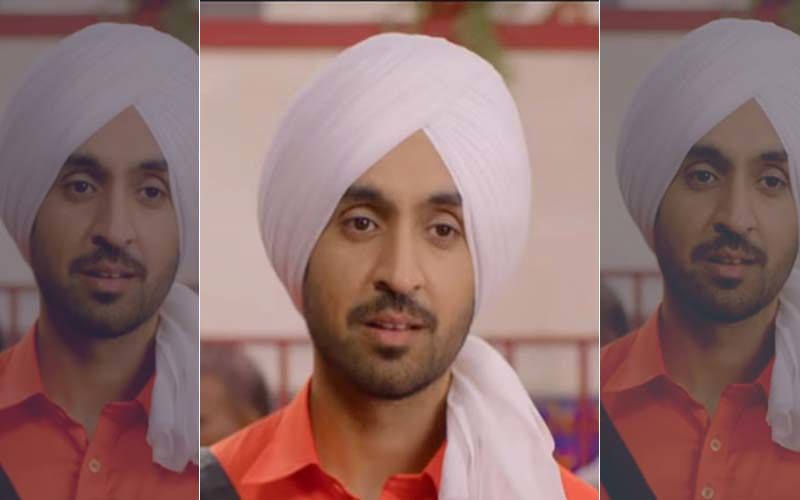 Diljit Dosanjh has garnered a lot of love and appreciation not just in the Punjabi film industry, but also in Bollywood with the trailer release of his upcoming Punjabi film 'Shadaa'. Everyone is praising Diljit for his ultimate fun-loving character in 'Shadaa'. Bollywood actors Akshay Kumar, Varun Dhawan and Arjun Kapoor have taken to their social media handle to appreciate the trailer and Diljit's work.
The makers of 'Shadaa' have finally released the trailer today, May 21 at 10 am. The film is slated to release on June 21. Check out the tweets here:
Diljit Dosanjh and Akshay Kumar will be sharing the screen space in 'Good News'. Here's what Akshay Kumar wrote, "Shared, liked and laughed ? #Shadaa looks like mad fun...right up your alley! All the very best to you, @SinghAnurag79 and Aman Gill"
Arjun Kapoor wrote, "Congratulations paaji !!! All the best to u & the team... looks like full on entertainment is on the way !!!"
On the other hand, Varun Dhawan seems to have found the quirky tagline interesting; hence he wrote, "Hahaha Kutta Hove Jehda Viah Karave, check out the funny trailer of Diljit Dosanjh's next Punjabi film #Shadaa, directed by Jagdeep Sidhu, aur dekho Japani shaadi kyun nahi kar reh"
Directed by 'Qismat' fame director Jagdeep Sidhu, produced by Atul Bhalla & Amit Bhalla, Anurag Singh, Aman Gill & Pawan Gill. Besides Diljit and Neeru, the film also features Jagjeet Sandhu, Hardeep Gill, Anita Devgan, Gurpreet Bhangu, Prince Kanwaljit, Anita Meet, Ravinder Mand and Manveer Rai among others.
Image Source: Twitter/akshaykumar, Twitter/Varun_dvn, Twitter/arjunk26