Gippy Grewal's Recent Reel Video With His Sons Ekom And Shinda Is The Cutest Thing On The Internet Today
Pollywood singer Gippy Grewal and his sons are having fun with the beats of a Punajbi song.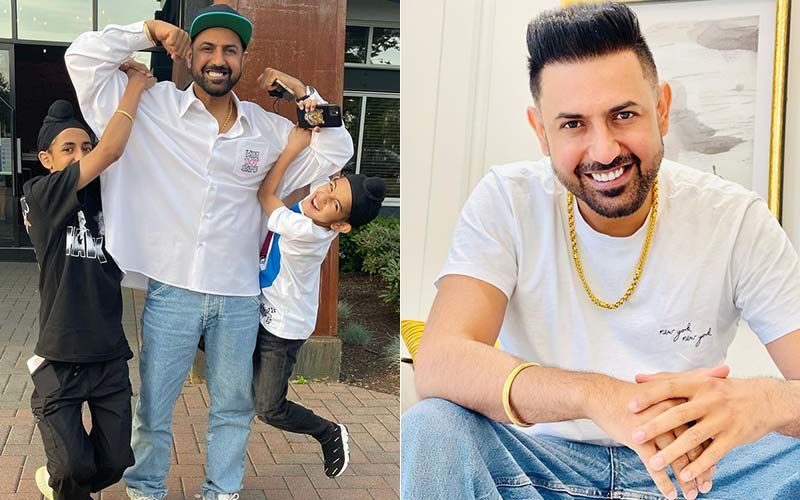 Pollywood king Gippy Grewal enjoys a huge fanbase due to his unforgettable music and singing style. The star is not only known for his music creation, but also he is famous for his sons Ekom, Shinda and Gurbaaz. The Grewal kids are super adorable and already collected applause for their talents. Gippy loves to share social media posts with his sons' squad and always receives much love from fans. In fact, his latest reel video is a must-watch as Ekom and Shinda can be seen grooving with papa Gippy.


Recently, Gippy Grewal took to his special media handle and posted a reel video with his sons Ekom Grewal and Shinda Grewal. In the video, you can see Shinda is doing his adorable bhangra steps with papa Gippy and brother Ekom. The video is super adorable and made fans watch it on repeat mode. Gippy Grewal added a caption with this video as, "Hauli Hauli Nach kure". The caption extracted for the song 'Valeti Boliyan' by AS Kang which was playing in the background of the reel video.
Gippy Grewal is frequent in sharing pictures and videos if his sons' squad and his fans shower immense love on them. Here are some of the pictures and videos of Grewal family.
Image Source: Instagram/gippygrewal/
iamekomgrewal