Gippy Grewal Teaches How To 'Walk Like You Are A King' With His Latest Picture On Instagram
Pollywood singer and actor Gippy Grewal posted a picture wearing an all-black outfit and we can't stop staring at him.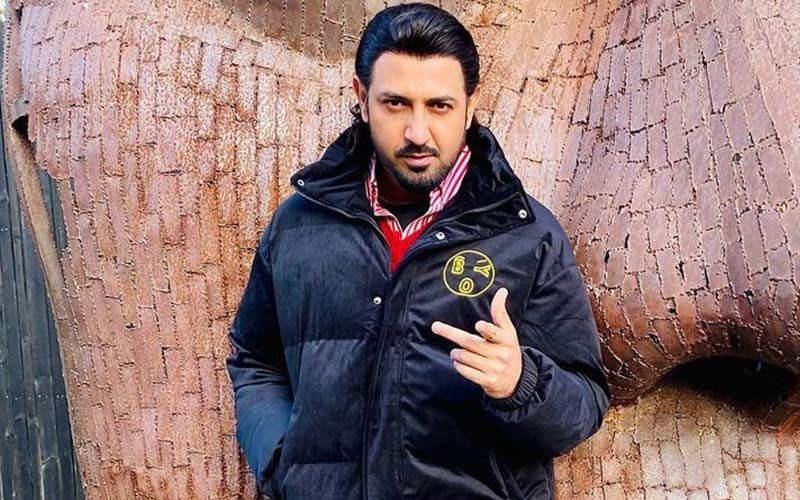 Pollywood's famous singer and actor Gippy Grewal never shy away from sharing his views on social circumstances. Recently the artist raised his voice for Farmer's protest which made several headlines. He has been an active social media user and lately been posting images and quotes dedicating to the farmers. In fact, on his latest post on Instagram, he has dedicated strong quotes to farmers and their struggle. Gippy shared a dashing picture where you can see him teaching how to walk like a king and stand strong.


Gippy recently posted a picture on his Instagram which is taking the internet by storm. You can see the stunner wearing a fully black outfit with matching black jacket, shoes, glares and striking a pose to the camera like a king. He has not only shared some serious fashion tips but also showed his fan how to walk with an utter attitude like the way a king does. He captioned the image as, "Walk like you are a King. Or Walk like you don't care who is a king". He used few hashtags on his post, those are "#FarmerProtest #kisanektazindabaad #gippygrewal"
Meanwhile, on the work front, 'Car nachdi' singer Gippy Grewal will be seen soon in 2021 with the movie titled, 'Paani Ch Madhaani' starring Neeru Bajwa and him. Other than that, we are waiting for his other film 'Phatte Dinde Chakk Punjabi' too.




Image Source: Instagram/gippygrewal