Here Are 5 Super Cute Videos Of Gippy Grewal's Son Gurbaaz To Brighten Up Your Day
Gurbaaz Grewal, the youngest son of Gippy Grewal, is ruling the internet with adorable activities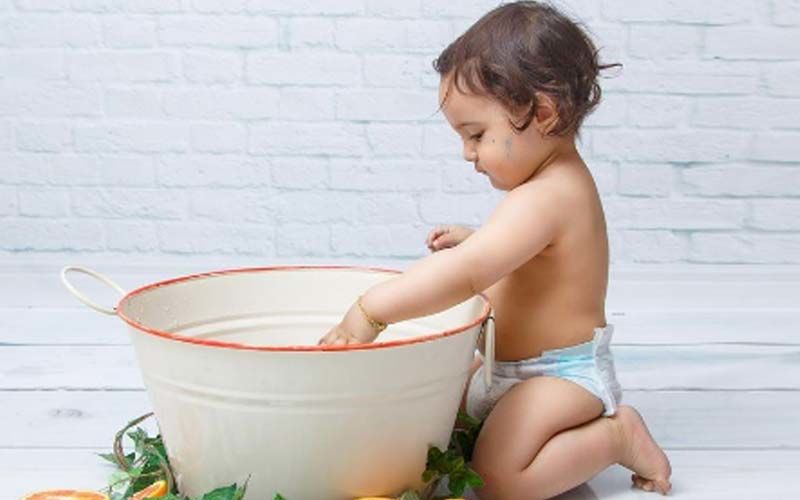 If you are a fan of Punjabi entertainment, we bet you love Gippy Grewal's supreme talent. The singer took years to celebrate such a huge fanbase from all over the nation. But do you know that his crazy stardom seems a little dull in front of Gurbaaj Grewal's popularity? Yes! Gippy's youngest son Gurbaaj is ruling the internet with his super cute activities and an adorable smile.
This little munchkin is also having a fanbase without even moving a finger and we just love to see his videos posted by papa Gippy Grewal. So, here we are going to show you his 5 super cute videos which will melt your heart in love instantly. Recently, Gippy took to his Instagram and posted a video where you can see Gurbaaz is getting ready to take a bath and walking like a doll in a baby bathrobe.
Do you know Gurbaaz Grewal is a music lover? Yes! His grooves in this video will prove that Little Grewal will surely rule the Pollywood industry in future. Take a look:
A few days back papa Gippy posted another video which will clearly tell you that Gurbaaj is going to be a fashion fanatic in later life. The little munchkin is showing his father's footwear rack to do some mischievous stuff.


Shinda Grewal, the middle child of Gippy Grewal, loves to spend time with little Gurbaaz. Here's something you should watch which will remind you of carefree childhood days.

Last but not the least, meet our youngest 'Channa Mereya' artist who has just learn to walk and climb grilled gates.

Image source: Instagram/gippygrewal