Jinne Jamme Saare Nikamme: Binnu Dhillon Begins Shooting; Shares Pic On Instagram
The film will be directed by Kenny Chhabra. The actor had recently announced his next film Kala Shah Kala 2 on Diwali.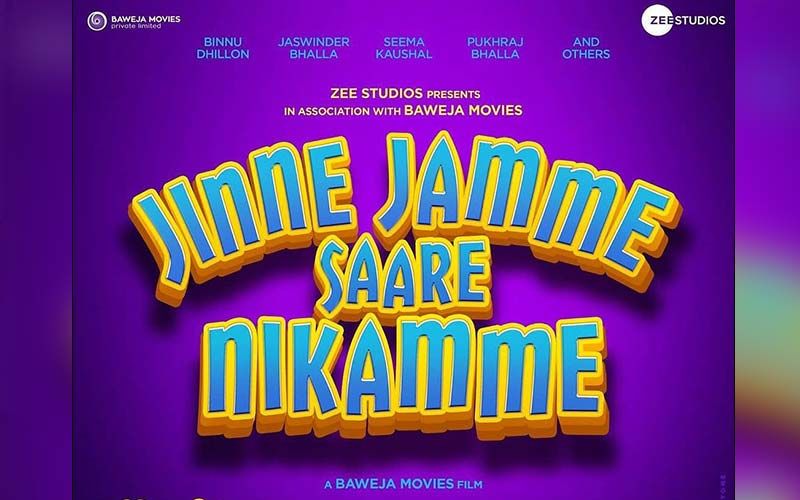 Actor Binnu Dhillion, is currently shooting for Smeep Kang's Jeonde Raho Bhoot Ji, has shared another poster of his upcoming film titled Jinne Jamme Saare Nikamme. The shooting of the film has already started. He had recently given a Diwali surprise to his fans by announcing his next film Kala Shah Kala 2, which will be a sequel to Kala Shah Kala. The shooting of the film will start next year.

He shared the shooting pictures and wrote, "ਪਹਿਲਾ ਹੱਸੋਗੇ, ਫੇਰ ਜਵਾਕਾਂ ਨੂੰ ਕੱਸੋਗੇ. Get ready for a funjabi family that will bring a smile on your face. Presenting #JinneJammeSaareNikamme, our upcoming Punjabi feature. Shooting begins now


The first part Kala Shah Kala starred Binnu Dhillon, Sargun Mehta and Jordan Sandhu. The film was highly appreciated by the fans. The film story revolves around a girl who loves someone else but has been married to another man. The man is dark in complexion and she doesn't like it. She confesses her love for someone else. Her husband agrees and promises her that he will help her in meeting her lover. Will she understand true love?
Zareen Khan also announced her next Punjabi film titled Patake Painge. The film will also have Binnu Dhillon in the lead role and will be directed by Smeep Kang.


After lockdown director Smeep Kang has announced three films—Widow Colony, Jeonde Raho Bhoot Ji and Welcome Bhua Ji.




Image source: instagram/kennychhabra/