Mister International India 2017 Darasing Khurana On Debuting In Punjabi Cinema: 'I Knew If I Goof Up, Bollywood Wouldn't Give Me A Second Chance'-EXCLUSIVE
Mister International India 2017 Darasing Khurana talks about debuting in Punjabi cinema with Gurpreet Ghuggi and Upasana Singh, his philanthropic work and more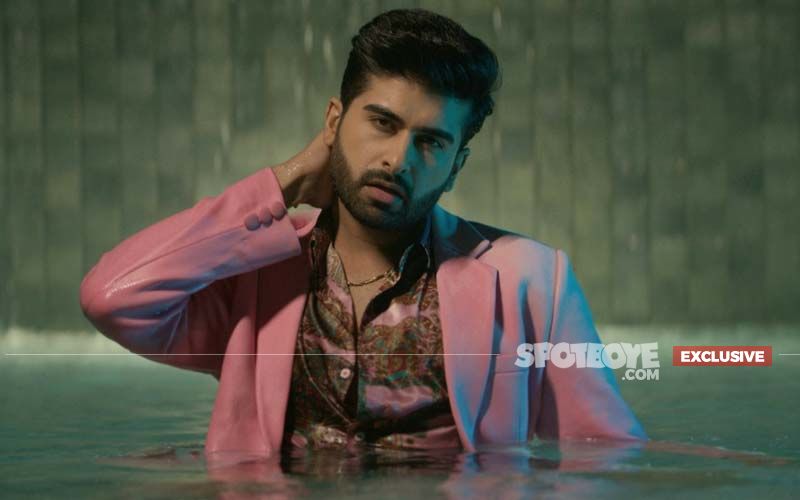 After winning the title of Mister International India 2017, model Darasing Khurana is now stepping into Punjabi cinema with Upasana Singh's action comedy, Bai ji Kuttange. He insists that he got a lot of offers right after he won Mister India, but he didn't feel ready that time so he took a step back. "My father is a big fan of Punjabi cinema, so he would keep pushing me to do a Punjabi film, and that kind of stayed in my subconscious mind. Upasana Singh is like family to me, and she was making this film and I asked her if I could be a part of it. I sent my audition tape to her and she asked me to work on my Punjabi dialect," he shares, adding that his dialect is more Multani due to his ancestral family being from there, and to learn Indian Punjabi dialect he spoke to Punjabi friends he found online. "I felt safer debuting with Punjabi cinema because I knew that if I goof up somewhere, Bollywood wouldn't give me a second chance."
However, not knowing the language properly did leave Dara nervous on the first day of shoot. "In Punjabi cinema, you don't get the script beforehand and that scared me. My first scene was with Gurpreet Ghuggi, who is a Punjabi comedy veteran, and that scared me more. Finally, when the script came, it was written in Punjabi, and I didn't know how to read it. It was then translated for me and when I was in the process of learning my lines, Gurpreet paji talked to the director, Smeep Kang, and changed the scene," he recalls, adding that he mugged up the lines and the first take went bad. "Gurpreet paji noticed it and came to me, telling me to look at him not as Gurpreet but as a poor man while I am a rich man. That helped me a lot and that process continued through the film. That man is like a God who just needs to read his line once before performing."
Dara got married to Bollywood publicist Monaa Jaswani last year in October and he reveals that her arrival has changed his career. "I definitely got luckier and found someone to share my strengths and weaknesses with," he asserts.
Apart from modelling and acting, Dara is also a philanthropist. Talking about it, he says, "When I won my pageant, my father told me that people usually use this platform to make a life for themselves but I should use it not just for myself but to do something for others as well," he shares, adding that as a kid, he wanted to open an old age home and an orphanage. "Coming from a small town, this was all I could see as a way to help people. But after coming to Mumbai, I realised there are so many causes that need our support, and winning the pageant gave me the means to do that."
Dara joined hands with DATRI, world's second largest registry for Blood stem cell donations, and he explains why. "I am a well-travelled guy and I thought that if I don't know about stem cell donation, then how would most of India. So, I joined hands with DATRI and I would use my position to arrange for awareness campaigns in colleges across the country," he says.
Dara also started a foundation called Pause.Breathe.Talk, to help people battle mental health issues.
"When last year, Sushant Singh Rajput passed away, it disturbed me as I had worked with him for a brief time as a stylist. So, like a lot of people, I posted a story on my Instagram telling people I was there to listen if they wanted to talk, but I never expected the response I got. There were teenagers who wanted to commit suicide because they were in an inter-caste relationship or their parents were getting separated. That made me realise that these kids needed therapy, but therapy is pretty expensive. So, I started my foundation where we provide affordable therapy at Rs 250 per session and we have qualified professionals working with us," he informs.
Image Source: Instagram/darasingkhurana,
Focus PR