Punjabi Singer Gurnam Bhullar Congratulates Jagdeep Sidhu for 'Saand Ki Aankh'
Jagdeep Sidhu making his Bollywood debut as a dialogue writer, thus Gurnam Bhullar congratulated him on his success.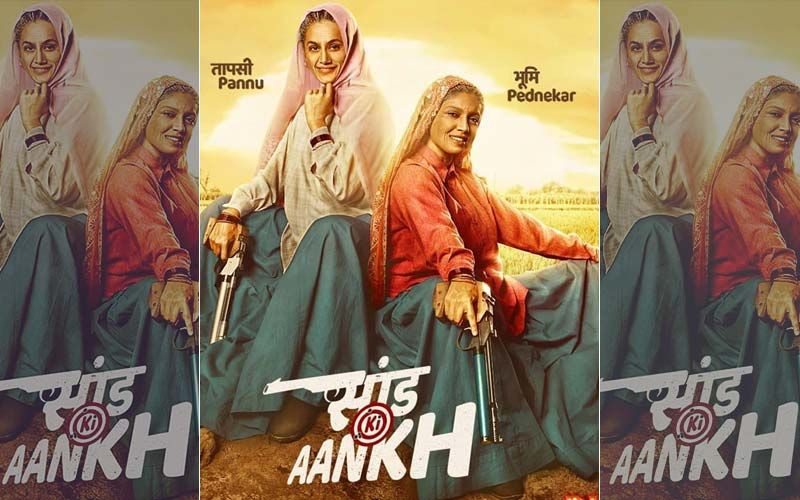 Jagdeep Sidhu, who has written story, screenplay, and dialogue for movies like 'Qismat', 'Nikka Zaildar' among other super hit Punjabi movies is one of the most popular Punjabi movie writers and directors. Besides Pollywood, he is all set to make his debut in Bollywood as a dialogue writer for Anurag Kashyap's next 'Saand Ki Aankh'. When the new poster of the movie came out, Jagdeep took to his Instagram to share his content on the same.

Soon Punjabi singer-turned-actor Gurnam Bhullar congratulated Jagdeep Sidhu on his success and he has also shared the screenshot of the similar post. He captioned the post as, "Kade aasa'n de baag nu mehnat da paani laa ke taa'n vekh , kaamyabi de boote uggange , mubarka @jagdeepsidhu3"

In Pollywood, Gurnam Bhullar made his debut with Jagdeep Sidhu's written movie 'Guddiyan Patole', and currently, he is shooting his directorial 'Surkhi Bindi'. Next, he will be directing Sufna' starring Ammy Virk and Tania, the movie will be releasing next year on Feb 14. This year he has also directed Diljit Dosanjh and Neeru Bajwa starrer 'Shadaa' and the movie is slated to be released on June 21, 2019.

Image Source:Jagdeepsidhu3