S.W.A.T Punjab: Hardeep Grewal Unveils The First Look Poster Of His Upcoming Venture; Fans Can't Keep Calm
Harddep Grewal is all set to impress fans again with his upcoming film 'S.W.A.T Punjab'. Read more for details.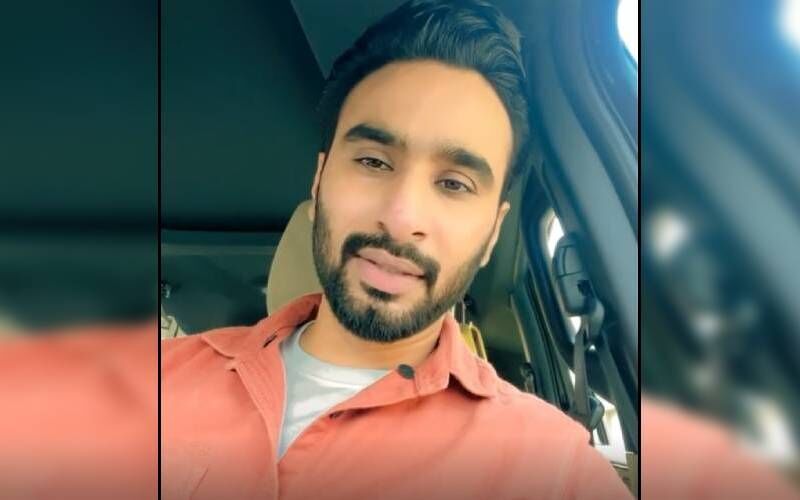 Noted Pollywood artist Hardeep Grewal has left his fans spellbound last year with his critically acclaimed film 'Tunka Tunka'. If 2021 was the year for the actor, the beginning of 2022 has proved that this year also the actor will impress his fans well. The actor is ready with his upcoming venture 'S.W.A.T Punjab' which will hit the theatres this year.
Recently, Hardeep Grewal took to his social media handle and unveiled the look poster of his upcoming film titled, 'S.W.A.T Punjab'. Hardeep has written and bankrolled the film. It is a true story based on Dinanagar terrorist attack of 2015. In the poster, you can see there are the backdrop of a war with explosions and gun targeted army. Hardeep Captioned the poster as, "ਦੋਸਤੋ, 5 ਅਗਸਤ,2022 ਨੂੰ ਰਿਲੀਸ ਹੋਵੇਗੀ ਸਾਡੀ ਅਗਲੀ ਫਿਲਮ "ਸਵਾਟ ਪੰਜਾਬ" | 2015 ਦੇ ਦੀਨਾਨਗਰ ਅੱਤਵਾਦੀ ਕਾਂਡ ਤੋਂ ਪ੍ਰੇਰਿਤ ਸਾਡੀ ਇਹ ਫਿਲਮ ਸਜਦਾ ਹੋਵੇਗੀ ਪੰਜਾਬ ਪੁਲਿਸ ਦੇ ਉਹਨਾਂ ਨੌਜਵਾਨਾ ਨੂੰ ਜਿੰਨਾ ਨੇ ਆਪਣੀ ਜਾਨ ਦੀ ਪਰਵਾਹ ਨਾ ਕਰਦੇ ਹੋਏ ਦੁਸ਼ਮਣ ਨੂੰ ਮੂੰਹ ਤੋੜਵਾਂ ਜਵਾਬ ਦਿੱਤਾ। ਨੋਟ : ਇਹ ਫਿਲਮ ਨਿਰੀ ਪੁਰੀ ਐਕਸ਼ਨ ਫਿਲਮ ਨਾ ਹੋਕੇ "ਤੁਣਕਾ ਤੁਣਕਾ" ਵਾਂਗ ਮੋਟੀਵੇਸ਼ਨਲ ਹੋਵੇਗੀ, ਇਹ ਵਾਅਦਾ। Our next film "S.W.A.T. PUNJAB" will release on 5th august,2022. Inspired from Dinanagar terrorist attack of 2015, Our film will be a tribute to the young lads of punjab police who fought bravely without even caring about their lives. Note : This film will be a motivational one like "Tunka Tunka" and not purely an action one. #swatpunjab #hardeepgrewal #hardeepgrewalproductions @garrykhatrao"
Coming to the credits, the film is directed by Garry Khatrao. The star cast of the film is still under wraps. The film is produced by Hardeep Grewal Productions.