Zakhmi Teaser Out: Dev Kharoud Starrer Is Tale Of A Man Who Will Do Anything And Everything For His Family
Zakhmi is releasing on February 7, 2020. The movie is being produced under the banners of Binnu Dhillon and Anshu Munish Shahni. The film stars Dev Kharoud and Anchal Singh in the lead role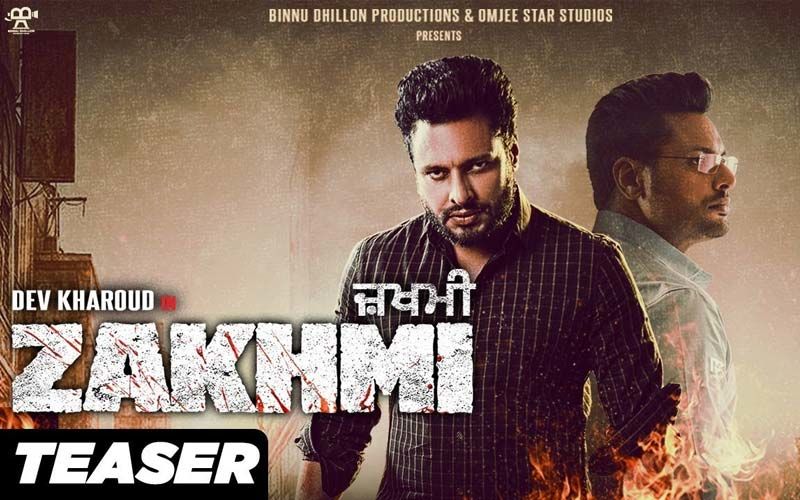 The most awaited film Zakhmi teaser is out finally. The film stars Dev Kharoud and Anchal Singh in the lead role. Anchal Singh, a television star, is debuting in Pollywood through this movie. The teaser is going viral on social media.

Dev Kharoud unveiled the teaser on his Instagram account. "ਦੱਸੋ ਜੀ ਫੇਰ ਕਿਵੇਂ ਹੈ ZAKHMI ਫਿਲਮ ਦਾ ਇਹ ਟੀਜ਼ਰ।।।ਉਮੀਦ ਰਹੇਗੀ ਕਿ ਪੂਰੀ support ਕਰੋਗੇ," he wrote.
The teaser opens with the introduction of Dev Kharoud. The first scene shows Anchal Singh and Dev Kharoud. He is fighting with goons. A little girl glimpse is also seen in the teaser. From the teaser, the film looks like a man who is ready to go to any extent to save his family. He will never think twice about whether it is right or wrong before doing anything.

Zakhmi is releasing on February 7, 2020. The movie is being produced under the banners of Binnu Dhillon and Anshu Munish Shahni.

Meanwhile, Anchal has shared screen space with Bollywood personalities like Priyanka Chopra, Hrithik Roshan, Shilpa Shetty, Hema Malini and Sonakshi Sinha in the commercial. Anchal has also done Sri Lankan movie. Besides acting, Anchal is also into Tarot card reading.

Dev Kharoud started his career as a theater artist. He played the lead role in Dakuan Da Munda which was a biopic on gangster Mintu Gurusaria. Apart from Zakhmi, Dev will be seen in Daler and Dakuan Da Munda 2. These films will be releasing the next year 2020.


Image Source:- instagram/dev_kharoud