Kamal Haasan Says He Will Give Up Acting If It Becomes A Hurdle For His Political Career - Deets Inside
Kamal Haasan is one of the most talked-about actors right now. The actor's recent comment is creating a huge buzz. Kamal took fans by surprise when he said that he will give up acting if it becomes a hurdle for his political career.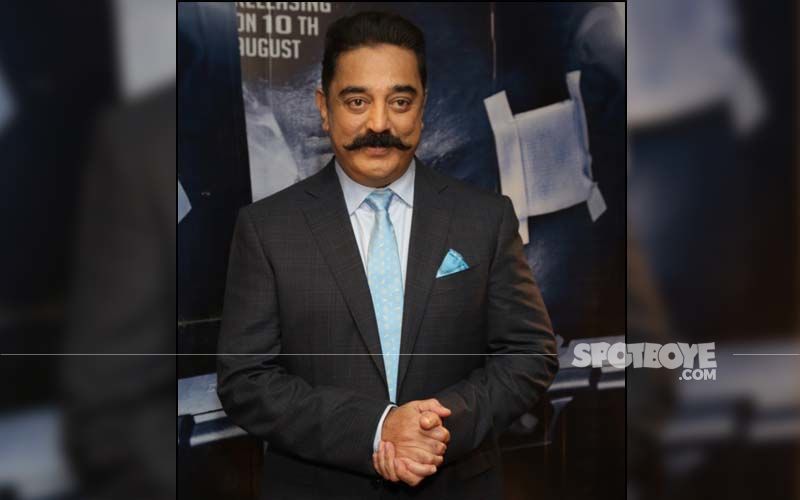 Kamal Haasan is one of the most talked-about celebrities right now. Tamil Nadu is scheduled for polling today and an actor-turned-politician, Kamal Haasan addressed the media. During his interaction with the media, Kamal said something that took everyone by surprise. The actor spoke about giving up on acting if it ever becomes a hurdle for his political career. Yes, you read that right!
The actor said, "Acting is my profession. I will continue to work in the cinema. But if it poses a hurdle for my political career, I will give up." He further added, "I will finish movies that I signed earlier and then think about taking new assignments." The actor's comment created a huge buzz and shocked his fans and followers.
Kamal Hassan, however, further also defended his choice of continuing his acting career after entering politics. He said, "Many people say this (continuing acting after politics) is wrong. Even after becoming MLA, MGR acted in many films. The money he earned from acting helped him carry forward his political journey. I also need money for the same."
The actor began his career as a child artist in the 1960 Tamil-language movie Kalathur Kannamma. His breakthrough as a lead actor came in the 1975 drama Apoorva Raagangal, directed by K. Balachander, in which he played a rebellious youth who falls in love with an older woman. He has given many box office hits in his career.
Image Source:Instagram/KamalHaasan