Post Massive Criticism From Parvathy And Others, ONV Award To #MeToo Accused Vairamuthu To Be Re-Examined
Parvathy Thiruvothu and many others called out the jury after the ONV award was conferred on Tamil lyricist and #MeToo accused Vairamuthu. Now, ONV Cultural Academy has said that it will re-examine the decision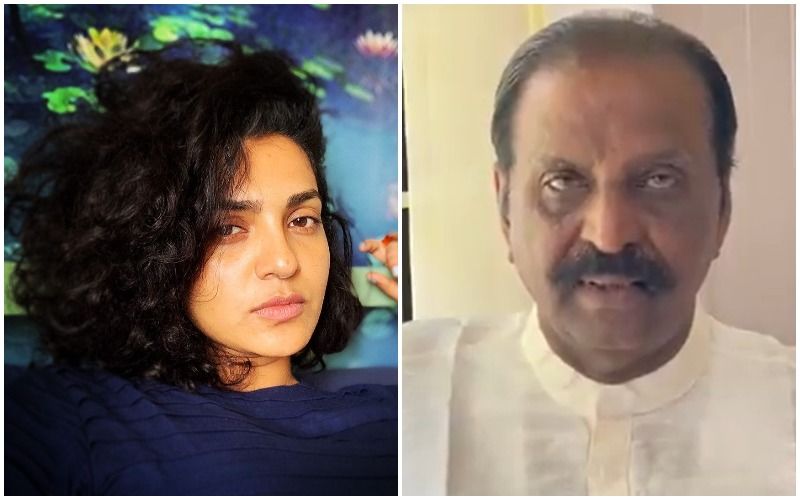 Recently, the ONV Award jury faced massive criticism on social media after the ONV award was conferred on Tamil lyricist and #MeToo accused Vairamuthu. Parvathy Thiruvothu was among those who called out the jury for honoring a MeToo accused with the prestigious award. In a strongly-worded post on social media, Parvathy called it an 'immense disrespect'. Now, it is being reported that the ONV Cultural Academy has said that it will re-examine the decision of honoring Vairamuthu with the award.
According to a report in The News Minute, the ONV Cultural Academy chairman Adoor Gopalakrishnan has said in a statement issued on Friday, that the decision will be re-examined. "At the instance of the selection committee, the award is now under reconsideration," the statement said. The ONV Award is a prestigious award that is given to litterateurs, poets, lyricists across India, in memory of late poet ONV Kurup. Parvathy also took to her Instagram stories to share a picture of the letter, and shared the update about the jury re-examining the ONV Award.
In her social media post, Parvathy had shared a statement that read, "ONV Sir is our pride. His contribution as a poet and lyricist is incomparable. How it has nourished our culture. Our hearts and minds have benefited through his body of work. This is exactly why it is immense disrespect to give such an honour in his name to the accused of sexual assault crimes."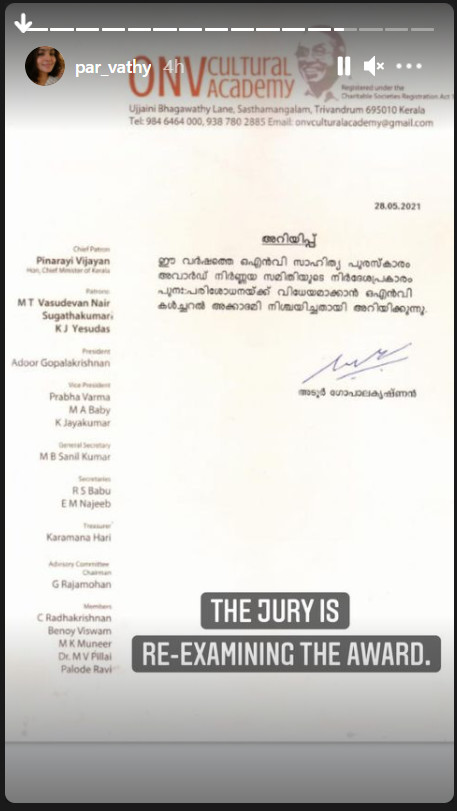 In her caption, she questioned how the award jury justified this decision. "17 women have come out with their stories. We don't know how many more have been wronged. There seems to be enough whataboutery to continue wronging those who are wronged. Only to uphold the reputation of those in power," she wrote.
Image Source: Twitter/vairamuthu, Instagram/Parvathy