Rajinikanth Dissolves His Political Outfit Rajini Makkal Mandram; Superstar Says Will Not Enter Politics
Superstar Rajinikanth stressed on Monday that he has no plans of entering politics. He even dissolved his political outfit Rajini Makkal Mandram. During a press conference, the superstar had mentioned he would discuss his political journey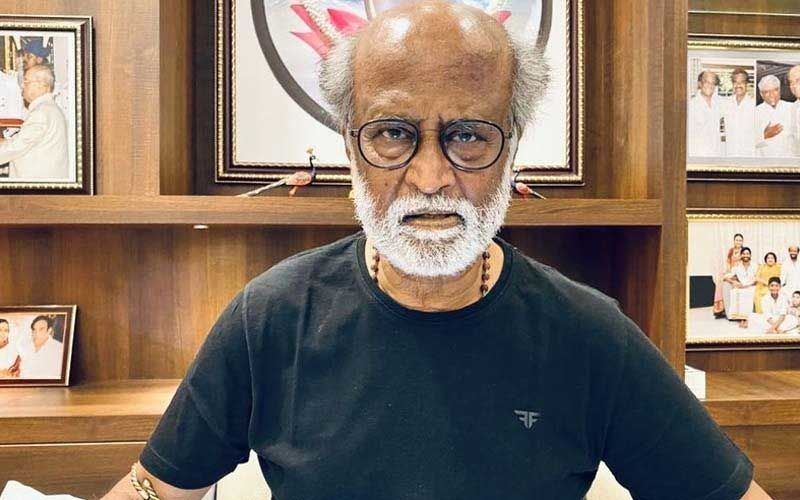 Superstar Rajinikanth stressed on Monday that he has no plans of entering politics. He even dissolved his political outfit Rajini Makkal Mandram. Rajinikanth said that The Rajini Makkal Mandram will be morphed into "Rajinikanth Rasigar Narpani Mandram" or the Rajinikanth Fans Welfare Forum. During a press conference held on Monday morning, the superstar said he would discuss his political journey. He said he would "discuss whether I should enter politics or not." It was in December that Rajinikanth had shared that he would not join politics. He had cited health reasons back then.
ANI reported Rajinikanth's address to the press during the conference held on Monday. The 70-year-old actor said, "I have no plans of entering politics in future." Rajinikanth also issued a statement and shared it with his fans and followers. The statement was tweeted on the actor's official Twitter handle.
Take a look at the tweets below:
It was a few days ago, after his return from the US, that the superstar said he would discuss about his political outfit and whether or not to enter into politics in the future. The actor had said, "Should the Makkal Mandram be continued and if so, what will be its functions and these are questions among the functionaries and fans." He had added, "There are also questions as to whether or not I am going to come to politics in the future." Also Read:
Rajinikanth To Reduce Work And Won't Be Performing Stunts Post Doctor's Suggestion In The US- EXCLUSIVE
For the unversed, on December 3, 2020, the superstar said he would launch his party in January 2021 ahead of the Tamil Nadu Assembly Elections. However, in the last week of December last year, he announced he would not join politics. The actor recently returned from the US after a medical health check-up.
Image source: twitter/Ragavavignesh1