Allu Arjun Teases Fans About 'Something Big'! Pan India Star Surprises Fans As He Takes Them On The Sets Of Pushpa 2 And Inside His Home-WATCH VIDEO
Allu Arjun shared an interesting video that featured him opening the doors to his home for his Instagram crew and giving a glimpse of his house and a the sets of Pushpa 2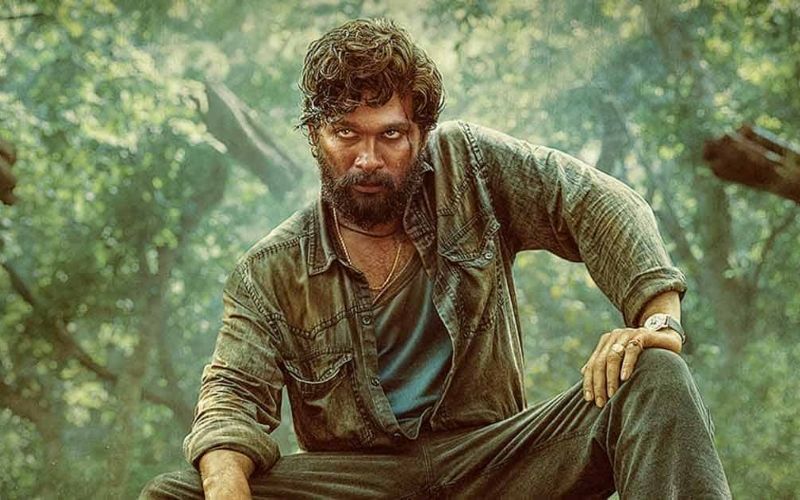 Pan India star Allu Arjun, teased his fans on Tuesday, August 29, 2023, by informing them that something big coming up at 9 am on Wednesday, August 30, 2023. The time has finally arrived, and just a while ago, the National Film Award winner Allu Arjun shared an interesting video that featured him opening the doors to his home for his Instagram crew and giving a glimpse of his house and a the sets of Pushpa 2.

The video begins with Allu Arjun entering his home and showing off his trophies, office space and more.

"Hi Instagram, namaste. Today I will take you to the sets of Pushpa 2: The Rule but before that I will take you to my home where I start my chill morning," the pan India star can be heard saying.
The video then shows Allu strolling in a lush green garden, meditating on a sofa and showing off his pool. Following a cup of coffee, he then heads to Ramoji Film City. On his way there, he calls up his family and his two kids answer it.
As they reach the sets, hundreds of fans await the actor and he even interacts with them for a while and then heads towards his vanity van to prepare for his shoot. He picks up his costume for the day, his woodcutter's axe, and sits down in the makeup chair.
The actor is also given his prosthetic scar and his hair is greased up in true Pushpa style.
Check out the video below:
The video was shared on Wednesday morning and the caption read, "Before heading to set, actor @alluarjunonline (Allu Arjun) needs a chillllll morning. Understandably. 'Fans in India are different from the rest of the world. You have to see it. I can't explain.' Enter Ramoji Film City, located in Hyderabad, India. It's one of the world's largest film studio complexes and home to Pushpa 2: The Rule, Allu Arjun's latest action-packed sequel. The studio also serves as a regular hangout for fans eager to meet their hero before shooting. 'They play a huge part of my motivation,' says Allu Arjun. 'It's their love that makes me push my boundaries, and I want to make them really proud — like, more proud and more proud.'"
ALSO READ | Pushpa 2: Allu Arjun And Rashmika Mandanna Teaser To Be Released On THIS Day; READ BELOW FOR MORE DETAILS!
The recent development comes shortly after Allu Arjun took to his official Instagram handle and shared a story teasing the fans of Pushpa about some big announcement. His caption read: "Something special coming up tomorrow at 9 AM. Stay Tuned."
Image Source: Instagram