Love Story: Amidst Divorce Rumours Naga Chaitanya REACTS To Samantha Ruth Prabhu's 'Winner' Comment On Twitter
On Monday Samantha Akkineni praised the cast and posted Naga Chaitanya's Love Story trailer on her Twitter account. Despite rumours of their divorce, Chaitanya has now replied to his wife.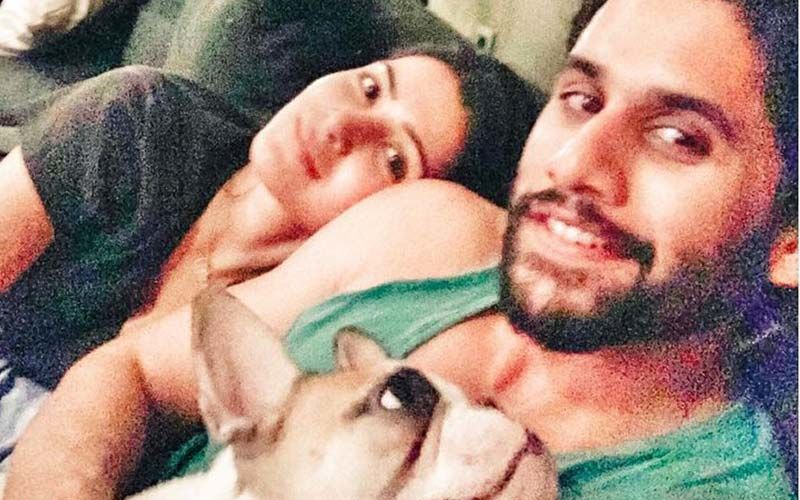 Samantha Akkineni and Naga Chaitanya were the perfect examples of a love story until lately when divorce rumours began to circulate all around. Both Samantha and Naga have remained silent on the topic, but the actress, who was last seen in The Family Man 2 recently implied that all is not well between the two after dropping Akkenini's surname from her social media account. In 2016, the famous couple went public with their romance. They married in Goa in 2017 and after three years of marriage looks like things haven't been going well between them.
After being delayed due to the coronavirus, Naga Chaitanya's upcoming flick 'Love Story' with Sai Pallavi is planned to release on September 24. Samantha shared all the updates, posters, and film stills to show her support for hubby Naga Chaitanya. Samantha's response to the trailer on Twitter was ignored by Naga Chaitanya when the teaser was released.
However, this time, Samantha, on her Twitter account quoted Naga Chaitanya's tweet and wrote: "WINNER!! All the very best to the team @Sai_Pallavi92.. #LoveStoryTrailer".
She did not, however, mention her husband Naga Chaitanya in her tweet. While the team must be reeling from the positive response to the trailer, it's Samantha's gratitude that grabs your attention despite divorce rumours.
When netizens pointed this out, Naga Chaitanya responded, a little late, with a "thanks Sam" response.
Fans went crazy happy as soon as Chaitanya responded, seeing the couple's action as a chance to put divorce rumours to bed. Samantha and Chaitanya have not replied directly to the rumours.
One fan commented, "Where's the love emoji?" while another one said, "Too late". Assuming that the divorce speculations are untrue, a Twitter user commented, "And and this is enoughhhhh to stop the nuisance 🔥"
Samantha dropped her surname 'Akkineni' from social media platforms earlier this year, which many interpreted as proof that not all is well between the most sought-after couple in Telugu cinema. Samantha and Chaitanya are affectionately known as ChaySam by their fans. The actor was heavily trolled on social media platforms as soon as she dropped the last name.
Talking about the film Love Story, the film also stars Devayani, Rao Ramesh, Posani Krishna Murali, Rajeev Kanakala, Easwari Rao, Satyam Rajesh, and Thagubothu Ramesh, which is produced by Narayan Das K Narang and Puskar Ram Mohan Rao under the name of Amigos Creations in cooperation with Sree Venkateswara Cinemas.
Image source/SamathaRuthPrabhuInstagram