Netizens Continue To Find New Reasons To Believe That All Is Not Well Between Their Favorite Celebrity Couple Samantha Akkineni And Naga Chaitanya
Here is when and how the rumours of Tollywood favourtie couple Samantha Akkineni and Naga Chaitanya's trouble in marriage started surfacing on social media.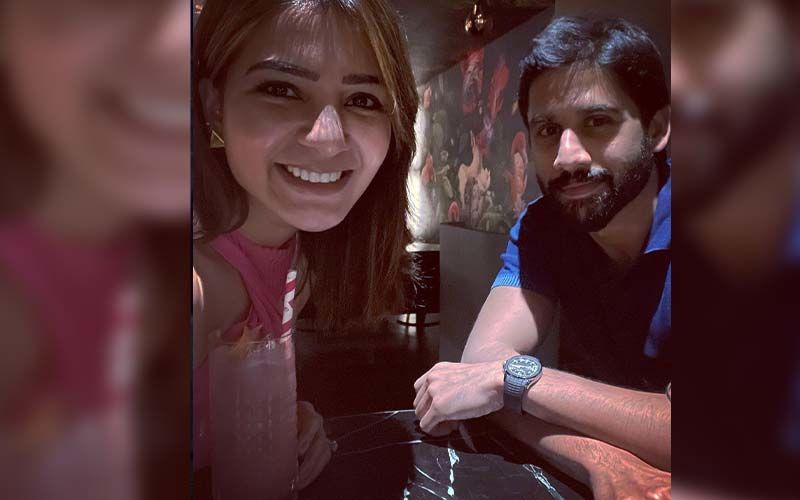 When our favourite celebrity couple announces their split, we as fans have a hard time processing it. The recent rumours and suspicions about Naga Chaitanya and Samantha Akkineni's marriage have left everyone wondering what is going on. Fans have been eagerly waiting for some clarification on the couple's relationship status.
How Naga Chaitanya and Samantha Akkineni found love in each other:
The couple met during the filming of Ye Maya Chesave in 2009. They became close friends after the movie but they didn't enter the relationship territory because the two of them were dating different people. Naga Chaitanya was dating Shruti Hassan and Samatha was seeing Siddharth. However, they broke up with their respective partners in 2013.
Post her break-up Samantha sent Chaitanya this sweet birthday message in 2015, which she shared on Twitter. She wrote, "Happy birthday to my favorite person. Forever and Always. A great year it's going to be." The message already had fans wondering that something is going on between the two, and Naga's reply on the same melted fan's hearts. He referred to her by her nickname, "paapa" and said thank you.

Marriage:
In 2016 the rumors of their relationship started surfacing and Samantha revealed that she has found her prince charming and both the families have accepted their respective partners and they got married in a lavish ceremony and it was truly a delight for the ChyaSham fans and now the couple has been married for three years.
Samantha after her marriage to Naga Chaitanya in 2017, the actress had changed her name to Samantha Akkineni. However, post the release Family Man 2, in July, the actress who is quite active on Instagram and Twitter, much to the surprise of her fans, changed her display name from Samantha Akkineni to the letter S. But, her name on Facebook continues to be Samantha Akkineni. This sparked rumours about whether there's trouble in her relationship with the Akkineni family. While some fans' theories pointed out that "S" is also the first letter of the title of her next film Shakuntalam, a mythological epic love story. Samantha portrays the role of Shakuntala in the film, which is written and directed by Gunasekhar.

Nevertheless, she got brutally trolled for the same, in an interview with Filmi Companion she said, "Everybody wanted me to react to The Family Man issue. There were like 65000 tweets hammering me. I just thought no. I will speak when I have to speak and when I feel like saying something. I will not be bulldozed into saying something," she continued.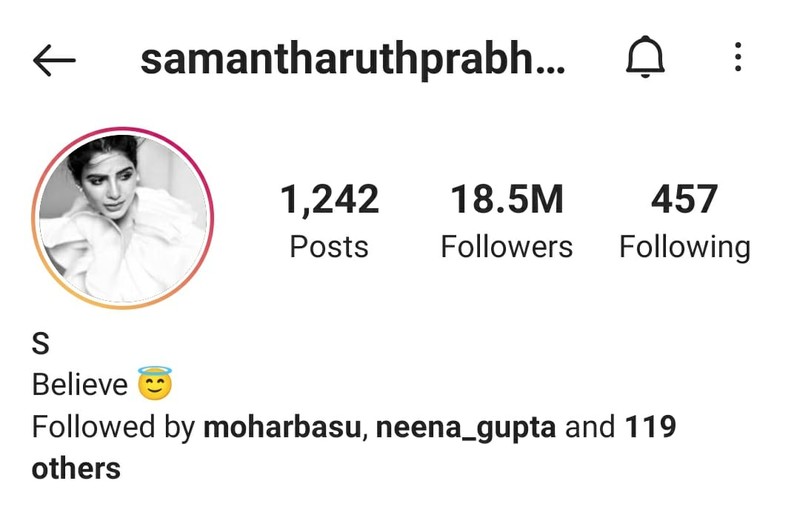 Much recently Nagarjuna also skipped press meet for his show Bigg Boss Telugu season 5. Though the show organizers were ready to promote the show but host Nagarjuna suggested skipping it. Some reports said that he has skipped the promotions due to family reasons. Since Samantha hasn't responded to the rumors yet. Nagarjuna avoided the media as they would be asking about his son. While netizens were hopeful that father-in-law, Nagarjuna will meet the press after the show and fill them with details regarding the matter. Having said that, both the parties and family members have decided to remain silent on this subject.

After all of this, netizens are speculating that the pair would soon announce their separation, but the couple has yet to comment. Furthermore, the duo will mark their fourth wedding anniversary in October. People believe that the coming event might bring some clarity over the issue.

Samantha and Naga Chaitanya dated for a long time before tying the knot. And, if all goes well between them and what netizens believe is incorrect, it will surely be a real treat for all the ChaySam fans. But for now, the two of them have remained silent in the face of circulating fan rumours.

Image source/Samantha/Instagram