Khoobsurats Music Launch Had The Usual Fashion Suspects & Some Very Disturbing Convicts
Khoobsurats Music Launch Had The Usual Fashion Suspects & Some Very Disturbing Convicts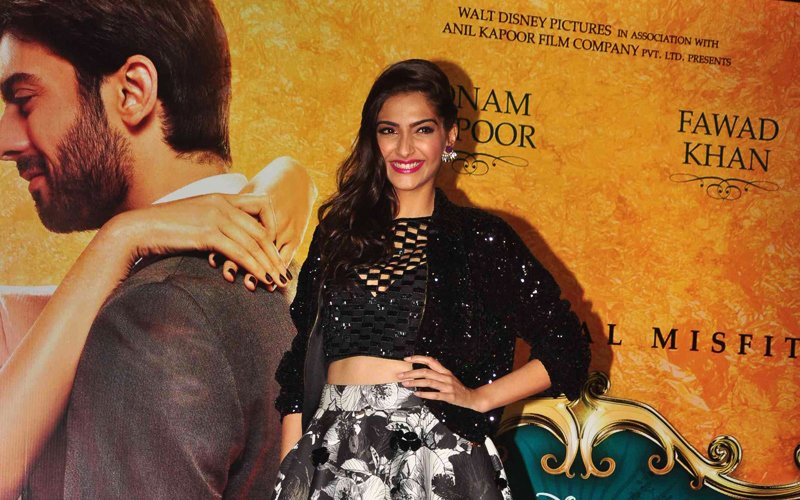 Keeping in with the trend not that you'd expect anything else from her Sonam wore an Urvashi Joneja crop-top. She paired it with a floral skirt with an old-timey silhouette and a sequined jacket by DRVV by Dhruv Kapoor. But its her mismatched Dior pumps that got our attention. Looks like she found the perfect way to integrate her love for fashion and the tag line of her film the royal misfit.


This photo made us do a double take and almost had us on the floor rolling in laughter or in shock we are still trying to figure that out. Thats Sunidhi Chauhan like youve never seen before and, frankly, should never see again. The Urvashi Joneja pant-suit with the bright top was just too much to handle. Do think she felt a little 'walled-in by it all? And whats up with the puff and platform sneakers!?

If only Sona Mohapatras fashion sense matched her voice. The Rohit Gandhi + Rahul Khanna shiny jacket with leggings and the ice-blue eyeshadow are just not working for the songstress. Do you remember how lovely she looked in the Delhi Belly video? Lets go back to those days.

At another event across the city, Parineeti Chopra wore a figure hugging dress that perfectly showed off her fitter frame. She balanced sexy and sporty with a pair of keds.