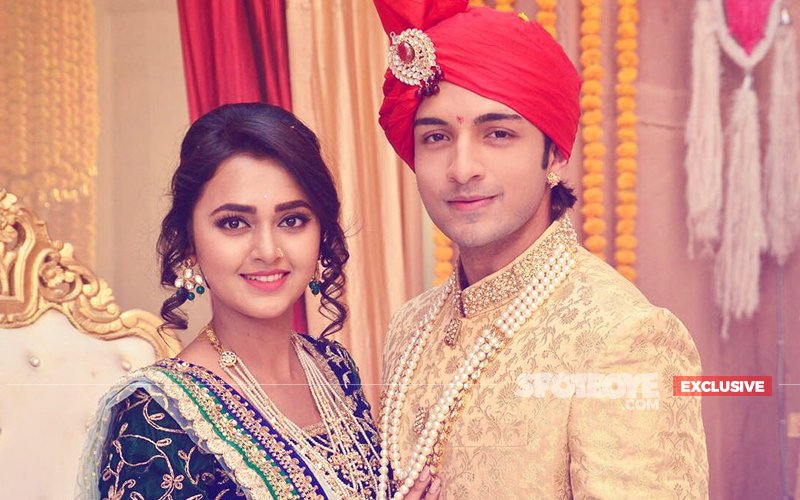 Sony TV's Rishta Likhenge Ham Naya has surprised its fans with a sudden twist. Ratan Maan Singh (Rohit Suchanti) has got married to Diyaa Ratan Singh (Tejasswi Prakash), who's 9 years older to him --- a development that has shocked and overwhelmed the Indian TV audience.

When asked if Rohit is comfortable taking the same step in real life also he said "I will definitely get married to a girl who is older to me in age, as she will be more mature. She will handle the pulls and pressures of life better."
"And for me age is just a number. So right now I am single but in the future if I do get into a relationship and the person is older to me, it will not change my decision. For me love is more important," adds Rohit.

Rishta Likhenge Ham Naya marks the return of the controversial show Pehredaar Piya Ki, with a partially new cast and a brand new concept.
The latter had received negative social media response for depicting its two central characters, Diya, an 18-year-old princess and Ratan, a 9-year-old prince, as married.

When we asked Rohit if the audience will accept the idea of Rishta Likhenge Ham Naya, he said "I think audience should accept it, as we are already married now (laughs). But seriously we are trying to show them something different and interesting. We have got a great response so I feel the audience has already accepted the fact that it's ok if the wife is older to her husband. We are showing the positive side to it".
Speaking about his chemistry with Tejasswi off-screen he said, "She is a very nice girl, a very well mannered person. Also an amazing actress... I get to learn a lot from her. We mostly have scenes together so she guides me in all the manner".

When asked about the trouble faced by Pehredaar Piya Ki, Rohit said, "In that show the problem arose because the protagonist was a 9-year-old kid. If you will showcase a love story of a child then definitely, there is a problem. Whereas, here I am 21-year-old and I think it's a mature age to make informed decisions and choose your life partner."

"So I don't feel there will be a problem, but if something comes up I'm pretty much prepare to answer all questions," concludes Rohit.




Image Source:Instagram/RohitSuchanti