'Don't Want Divyanka To Have An Itchy Skin When I Kiss Her': Vivek Dahiya On Not Sporting A Beard- EXCLUSIVE
Divyanka Tripathi and Vivek Dahiya were at their candid best during a LIVE Instagram session with us. During the conversation, Vivek Dahiya revealed the reason why he is always clean-shaven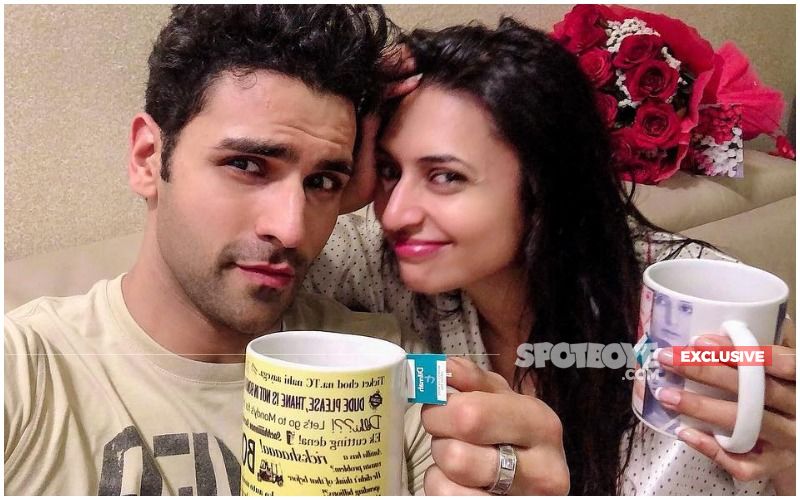 Vivek Dahiya and Divyanka Tripathi make for an adorable couple and no wonder they are telly world's one of the most loved jodi. The duo's chemistry was quite evident during the recent Instagram LIVE chat we had with them.
But that was not it. During the chat, Vivek also revealed the reason why we never see him with a beard. And that's got to do not only with actor's idea of personal hygiene but also because of his wife, Divyanka Tripathi. Watch the video below (from 3.38-4:06):
"It's of course a personal choice, for me it's personal hygiene. But I also get wary that when I kiss my wife, she shouldn't get itchy skin because of me, So, I am quite a considerate husband in that way," Vivek said.
What followed after this was Divyanka planting a kiss on her hubby's cheek, after declaring, "Yes, he is quite kiss-friendly."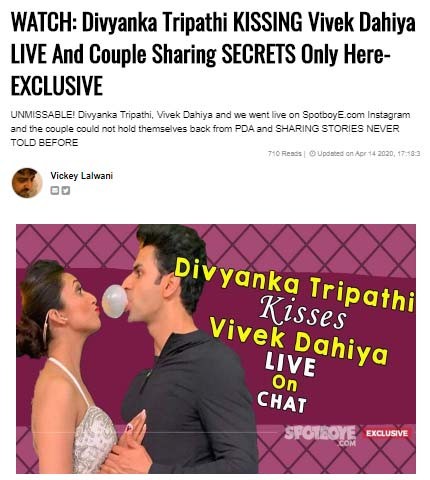 For those who missed, we had brought to you their entire conversation where not only was their sweet kissing moment captured LIVE, but the couple had revealed a lot of secrets too. Click above to know more.
image source:-instagram/divyankatripathidahiya