'Exploiting My Own Sexualisation For The Sake Of Money': Uorfi Javed Opens Up About Men Getting Offended With Her Fashion Choices
Uorfi Javed, who has been on the receiving end of nasty comments and criticism for her fashion choice, has spoke about why men feel offended looking at her art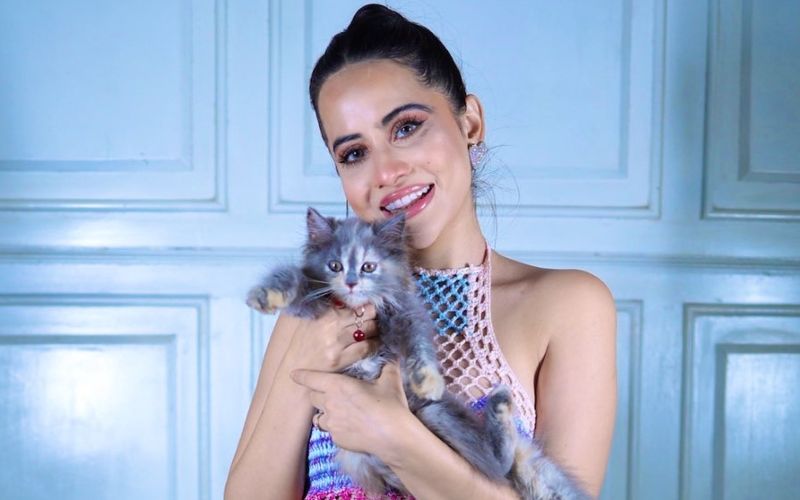 Internet sensation Uorfi Javed has become one of the most talked about celebrities on social media. She often leaves everyone confused and some in awe when she steps out in her 'best out of waste' creations. She has often spoken up against being on the receiving end of nasty comments and criticism for her fashion choices. During a recent interview, she expressed how it is unfair for women to be blamed for wearing 'questionable' clothing, when it is men who sexualise female bodies.
She went on to add how it is men who sexualise female bodies, and when they own up to it that get offended. Sharing an example, she explained how during item songs in movies, it is always the female dancer that gets blamed for her clothing or her dance moves. No one blames the director, the producer, the musicians who write "certain types of lyrics," the choreographers for making a girl do the item song. She stresses on the fact how it is always the girl who gets blamed. She further asked why a girl can capitalise on her sexualization, if the filmmakers can.
ALSO READ: Uorfi Javed UNIVITED From Event Because Of Madhuri Dixit? Fashionista Lashes Out At Organizers, Says, 'Grow Some Balls'- Read TWEETS
She goes on to explain how she is no one to stop people from judging her fashion choices. However, she will continue to make money off of the judgement. She said, "I am exploiting my own capitalisation or sexualisation for the sake of money. But I don't think skin show is the only reason I get fame." When it was noted that she is challenging patriarchy with her 'provocative' clothing, she said it isn't challenging at all. She added, "Don't take everything on your malehood, that's how this girl is able to do what she does, how did she get the permission… Guys feel their ego gets hurt, that how is she doing it, doesn't she fear anything?!"
On the work front, Uorfi Javed has been a part of multiple television serials like Meri Durga, Bepannaah, Yeh Rishta Kya Kehlata Hai and Kasautii Zindagii Kay among many others. She rose to fame because of her 'best out of waste' clothing and her stunt on Bigg Boss OTT.
Image Source: Instagram