Ram Charan, Wife Upasana FREEZE Their Eggs Very Early In Their Marriage; Latter Says, 'Today We Can Afford To Take Care Of The Child'
Ram Charan's wife Upasana reveals they decided to store their eggs very early in their marriage to get financially security to raise their child!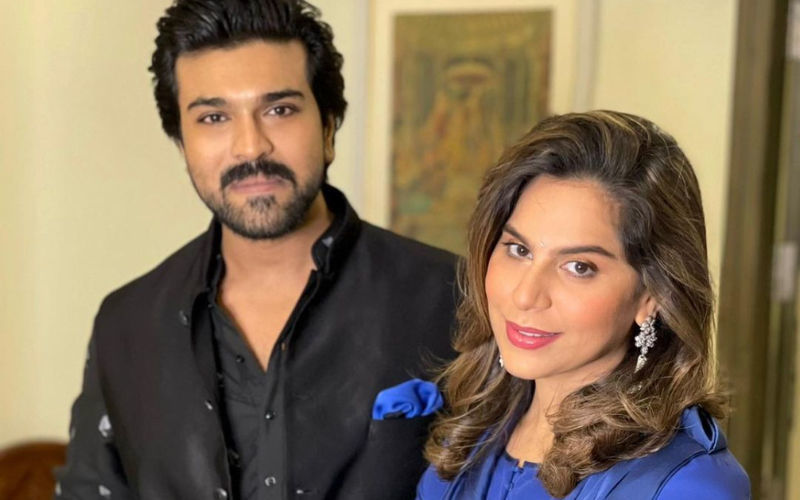 South superstar Ram Charan and his entrepreneur wife Upasana Kamineni, who got married in 2012, are all set to embrace parenthood. The couple is expecting their first child as Upasana is about 7 months pregnant. The star wife through her social media posts has been sharing her excitement to welcome her baby and of course, has been very vocal about her late pregnancy. In a new interview, Upasana revealed that she and Ram decided to freeze their eggs "very early" in their marriage.
Yes, you read that right! Speaking to MidDay, the actor's wife talked about the process of egg freezing and stated the couple took the decision to store their eggs early in their relationship as they had to be financially secure to even think of raising a child. Upasana was quoted as saying, "Ram and I took a call very early in our marriage when it comes to storing our eggs. We definitely believed that for various reasons we need to focus on our careers at that point of time. Today, both of us are at a stable place where we can afford to take care of the child with the income we are generating by ourselves and give our child that lifestyle and stability."
Last year in December, Tollywood's power couple, Ram Charan and Upasana Kamineni announced that they were expecting their first child and also revealed that her due date is in July. Meanwhile, the parents-to-be recently hosted a grand and intimate baby shower and it was attended by their family and close friends including tennis player Sania Mirza, singer Kanika Kapoor and actor Allu Arjun among others.