'Kyunki Saas' Actress Shilpa Agnihotri Recalls Aunties Used To TROLL Her Saying 'Aise Kapde Pehen Ke Mat Ghumo'
'Kyunki Saas Bhi Kabhi Bahu Thi' actress Shilpa Agnihotri recalls how aunties used to abuse her for her clothes!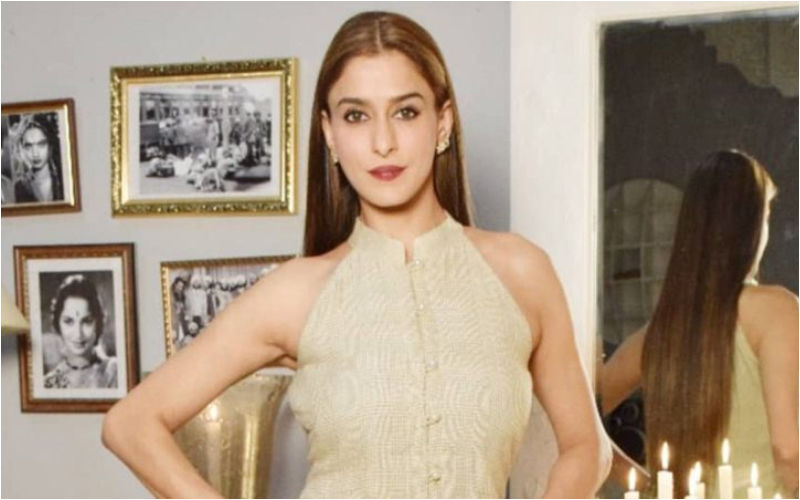 Shilpa Agnihotri, who rose to fame with her brilliant stint in Ekta Kapoor's show 'Kyunki Saas Bhi Kabhi Bahu Thi', has talked about how she bagged the popular show. In her vlog, she also spoke about how aunties used to troll and abuse her over her clothes. She recalled aunties used to scold her for her choice of clothes. Shilpa is currently enjoying her motherhood phase and is away from the TV industry.
Shilpa said, "Our life's trajectory changed after the show. Forget logon ka pehchanna. Gaaliyaan bhi kaafi mili hai. Aunties would scream seeing me, 'Arre what are you wearing? You are Ganga.' I had to make them understand that I am Shilpa in real life. It was a big problem, aunties would scold me, 'Tum aise kapde pehen ke mat ghumo tum Ganga ho."
Talking about how she bagged the show, Shilpa revealed that her debut show 'Ek Tukda Chaand Ka' got over when she received a call from Balaji for a project. During the narration, she realised that her character was introduced as the bahu of the new generation in the show. While she bagged the show others were giving auditions. Shilpa went on to reveal that soon after her first episode was telecasted, the next day she got mobbed by people for pictures.
Last year, Shilpa and her actor husband Apurva Agnihotri embraced parenthood after 18 years of marriage. The couple, who tied the knot in 2004, welcomed their first child, daughter Ishaani Kanu Agnihotri. The two turned parents after 40 and are currently making the most of this phase.