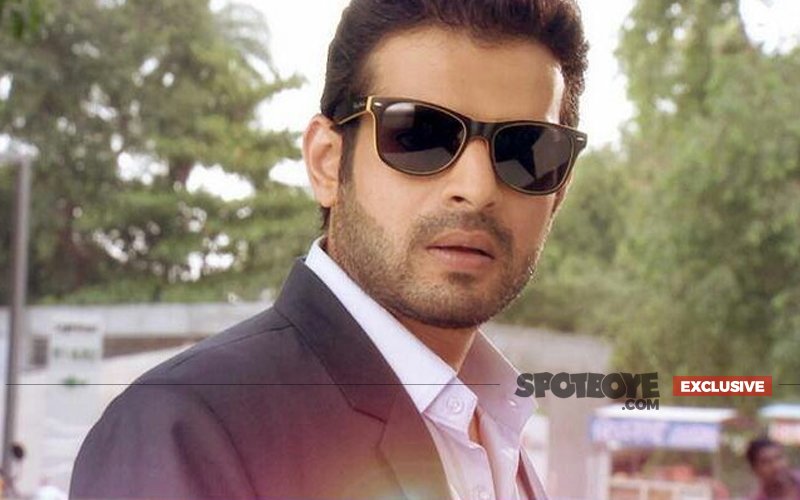 The daily rigours of a TV soap can break the best of actors. And it looks like Ekta Kapoor's show Yeh Hain Mohabbatein (on Star Plus) star Karan Patel recently got a case of the unstoppable tears on the sets of the hit TV show.
Karan Patel had to shoot an emotionally charged scene for the show and as usual, he used glycerine to get his tears right.
He pulled off the scenes, bringing much emotion to the dialogue. It was once the director called 'Cut' that the trouble began.
With tears still streaming down his face, Karan looked shaken. When the crew asked him about his state, he said that his eyes were swollen because of the glycerine.
Image Source: apne
He then walked off the set silently and locked himself up in his vanity van and refused to come out despite repeated pleas from the unit members.
The source lamented that Karan did not even respond to repeated phone calls.
Three hours went by and finally at 9 at night, Karan stepped out of his vanity van.
Image Source: media.in
And lo! Without offering an explanation, he went straight to his car and drove off.
The cast and the crew of Yeh Hain Mohabbatein were left stranded after waiting for their star to turn up.
Some unit members feels that Karan, who is not an easy guy to shoot with anyway, pulled off a fast one on the unit.
Hmmm.... So Karan, was this really an emotional reaction or just a starry tantrum?.
Thumbnail Image Source: mimevents