Aashka Goradia: Brent And I Will Wed In Indian And Catholic Style
The TV actress opens up about her ex-lover and current boyfriend. She has changed – and how! Read the candid interview: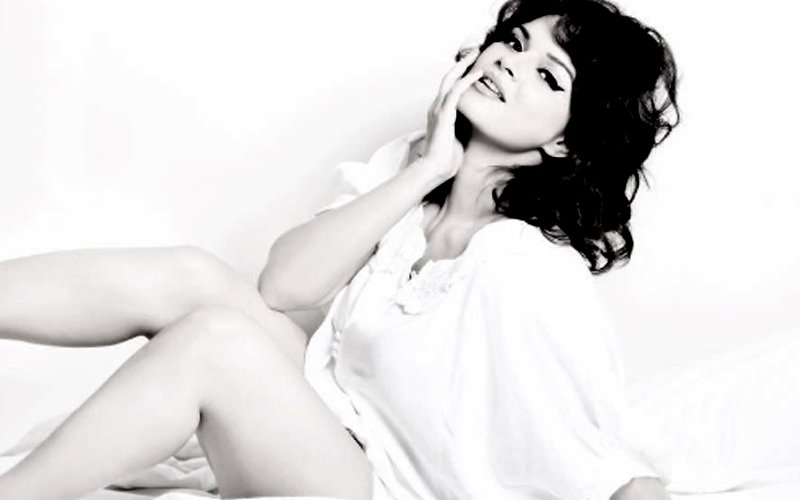 Aashka, who was last seen in a cameo in Naagin, is now back with a vengeance in the second season of the show. The actress has found love...again. At the interactive session, we almost found it hard to believe the 'accent' she has picked up ala Samantha Jones of Sex and The City. Is it her boyfriend Brent Goble's influence? Aashka poured her heart out on her love life, kissing on screen and much more:

You must be elated with Naagin 2. What is your role in it?
I play a vamp. Everyone is after Nagmani. The conflict is between good and bad and I am the bad.

From Bigg Boss to now, you sound so different...
Hey... I am 30 now! Expect me to behave like that. How do I behave like a 21-year-old? If I am still the same person jabbering...you'll say Aashka didn't do anything different. This is different. I am glad you noticed.



Image Source: twitter/iamaashka

On the personal front, you seem happy and over the past ...
We all gracefully move on, don't we? I have learnt so much from that man (Rohit Bakshi). He is such a good guy. He is a great friend. We have one life and wanted different things. We don't hate each other. Even marriages don't last nowadays. We all know what we had between us and we respect each other.

What went wrong?
That's very personal and I am never gonna tell you that, sweetheart. Because if I tell you that, it will be dishonouring my relationship.



Image Source: twitter/iamaashka

Please tell us more about your boyfriend Brent...
Yes, sure! He is a compassionate loving man. He is a weapons instructor and a yogi, so you can imagine the kind of balance he has in his life. He has changed me in a massive way. He has wonderful parents. I might find a better man, but better family? I don't think so.

How did you two meet?
We met at a Las Vegas concert. He was hosting a part of the VIP section and I was there as a guest. Our eyes met and we chased each other. We spoke for about a month when I was in the US, and then I went to see him in Las Vegas. After 5 days we realised that we shouldn't waste anymore time. We found each other. He took me to his place, where I met his parents. We had a serious discussion. He needs to support me in my career and so he moved to India.

What about your family?
My family is in love with him. They say they wouldn't be able to find me a better guy. That's the biggest compliment. They are so happy with him. Being a hardcore American, he went to my nani and said 'Jai Sri Krishna' and went to my father and said, 'Jai Swami Narayan'. Boy! He is sold! You will be surprised by his Hindi. He is so fluent with the language! He uses shudh hindi words like 'kripiya', 'swadisht' and all that.

So when you are planning to tie the knot?
Next year. He hasn't popped the question yet.There will be an Indian ceremony and a Catholic wedding .

Image Source: twitter/iamaashka

He has moved in with you...
He is here! (Laughs)!

When it comes to Indian television, most marriages are depicted as platonic relationships. Isn't that weird?
You want hot scenes on television shows? You want lovemaking scenes happening when one is dining with the kids? We are not that modern. Even if we are, we have to draw a line. Sit with your family, have a nice dinner, leave your brains, watch the beautiful people turn into snakes, flies and all that. People are stressed. When they come back home they just want to shut their brains and think – This is Mouni...she is so pretty...can I have a snake like that? The job is done.

Will you kiss on screen or wear a bikini?
When it comes to kissing, the face and lips need to be f***ing awesome. But no, I don't think that will happen. On the bikini part, I am still trying to achieve that hot bod (smiles).

Thumbnail Image Source: twitter/iamaashka