Aasif Sheikh On His Struggling Days: "I Had No Money To Buy Food, I Had To Sell Off My Only Gold Chain"
Bhabi Ji Ghar Par Hain actor Aasif Sheikh spoke about his struggling days and one can say, that the actor has faced a lot of hardships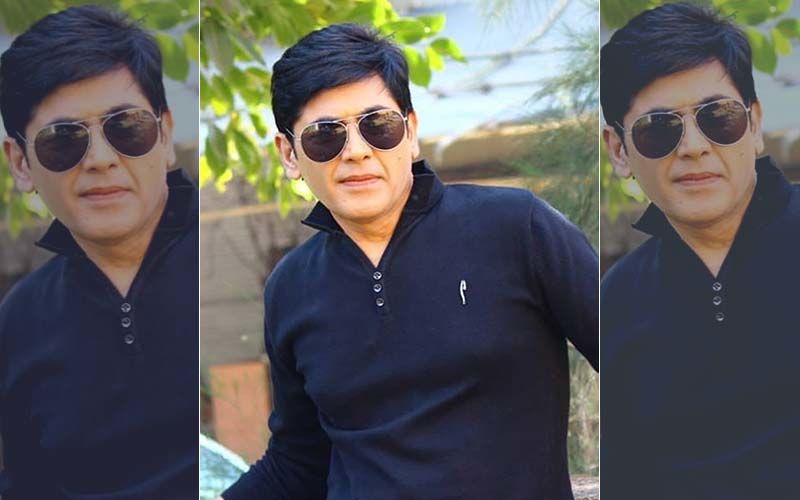 From exploring the diverse routes of theatre, to making the big-ticket entry to television and Bollywood. From questioning his own acting abilities at an early age, to being known as a versatile actor and entertainer. From working as a blink and miss character in plays to portraying strong roles on India's first television show. Aasif Sheikh has had a rather rich, yet difficult journey to discovering his own passion. Currently playing the famous character of Vibhuti Narayan Mishra in &TV's popular comical drama, Bhabiji Ghar Par Hai, the actor throughout his diverse journey has faced a lot of hardships that made it nearly impossible for him to reach where he is today.
Recalling his struggling days, when the actor had just begun his journey in the theatre industry, Aasif shared, "My father had almost disowned me when I told him I would like to pursue a career in theatre. He was disappointed with my career choice and felt that theatre isn't a career. Adding further about his struggle in adjusting with the city, the actor said, "The journey was filled with roadblocks as I wasn't from an influential family. I had quite a tough time settling in this city as I had no money and no shelter to depend on. I had to sell off the only gold chain that I had with me to survive in the city. For the longest time, I didn't have money to buy food for survival and survived on noodles for weeks after weeks. Those days taught me a lot about life and reality."
Despite facing constant struggle, the actor remained headstrong and continued striving hard to make a name in the industry. "Making my way in the theatre industry wasn't easy as well, I worked as a theatre help in plays and essayed extremely small roles, all to get my acting career in shape. I was barely 18 when I started working for my first show. I remember how nervous I was about auditioning for the role and I almost ran away from the studio. It was quite a surprise to me that I got selected. This show made me pave my way into the industry and thereafter there was no looking back. With the success, my father accepted my career and welcomed me with open arms. These formative days were the toughest of my career..."
While acting was his destined fate, Aasif at a very early age wished to build a career as a cricketer. Sharing a deep passion for the game, Aasif began playing the sport at the tender age of 8 and by the age of 13 years he was a thorough professional in the game. "Mujhe cricketer banna tha, actor ban gaya (laughs). I was and I am still an ardent fan of cricket! Back during my school days, being a cricketer was a huge dream. In the year 1982, my name was enlisted in the Cricket team of my school in Delhi. I had become the Captain of my team back then and had an opportunity to travel to England to play a match. However, my father didn't let me go because I had my board exams back then. He also believed that Cricket wouldn't get me a strong career and was keen on making me a Doctor. I chose to follow his path but somewhere felt I wouldn't be able to pursue the line anymore."
While Aasif may have made it big as an actor, the cricket fever never really left him. "I watch almost every match that is played around the world, even if they are just test matches. From our Indian Cricket Team, I have a great admiration for MS Dhoni and the commitment and passion he has for the game. He is a living legend and if there is anyone who is as close to being like him, I believe that's Viraat Kohli, he is the next legend we have with us in our team." Asked if he still misses being a cricketer, the actor said, ""I don't like repenting on the past. I feel everyone should go with the flow and move on in life. There is always something bigger and brighter kept for you in the future. I am doing extremely great as an actor and I am happy about it."
We have to agree with Aasif on that!
Image Source: Instagram/iaasifsheikhofficial