Abdu Rozik Receives Support From Faizan Ansari; Latter Says 'Abdu Is Innocent'
Faizan Ansari has come out with Abdu's support and is doing everything that can help him in this situation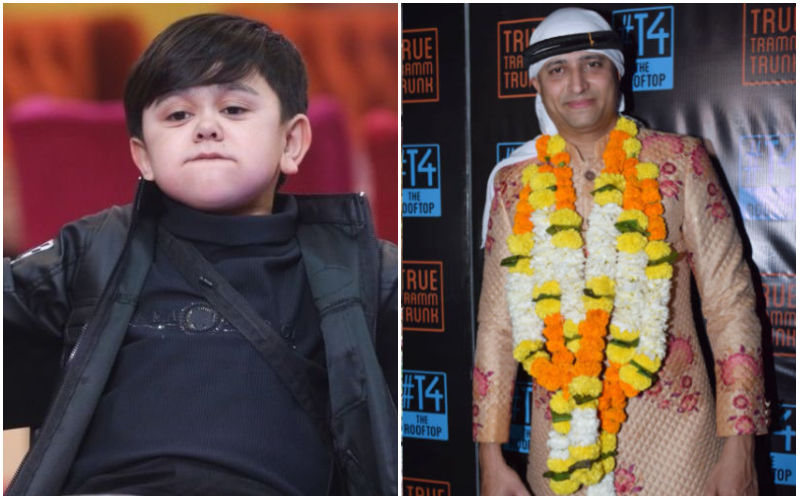 Bigg Boss 16 fame Abdu Rozik won the admiration of millions, appears to have found himself in a serious predicament.

The internet star inaugurated his restaurant in Mumbai, and a host of celebrities, including Farah Khan, Sajid Khan, Faizan Ansari, Shiv Thakare, and the Golden Boys, graced the opening day with their presence.
Although Abdu continues to captivate his fans on social media with his plethora of photos and videos, a recent video clip of his appears to have elicited a negative response from netizens.
A video captured Abdu playing with a loaded gun at his newly opened restaurant 'Burgiir' in Oshiwara.
The illegal pistol was handed to him by the bodyguards of Golden Boys, namely Sunny Waghchor and Sanjay Gurjar, who are licensed to carry firearms. However, many people pointed out that Abdu's handling of the illegal gun could have resulted in a serious accident.
According to the law, it is prohibited for a licensed gun holder to pass on their firearm to another person, let alone allow them to handle or play with it.
Subsequently, a complaint was filed against Abdu at the Oshiwara police station in Mumbai, and further information is yet to be disclosed.
Faizan Ansari has come out with Abdu's support and is doing everything that can help him in this situation.
Faizan Ansari says that Abdu is a child and the Golden Boys crew had given him the illegal gun. As a kid, he was just holding it and the fault is of the Golden Boys who are rational and mature people made Abdu hold the gun.
To help Abdu, Faizan Ansari has also filed a petition against the Golden Boys.
Faizan Ansari strongly believes that Abdu is an artist with a bright future ahead. He should suffer because of such things.
What do you guys think? What will happen next? Will Faizan Ansari's complaint help Abdu get out of all the trouble? Stay tuned to know more.
Image Source: Instagram