Actress Monalisa Who Played A Dayan In TV Show Nazar Opens Up About Internet Trolling And EXTREME Criticism Of Her Work
Monalisa responds to social media trolls for body shaming and mocked for not speaking fluent English.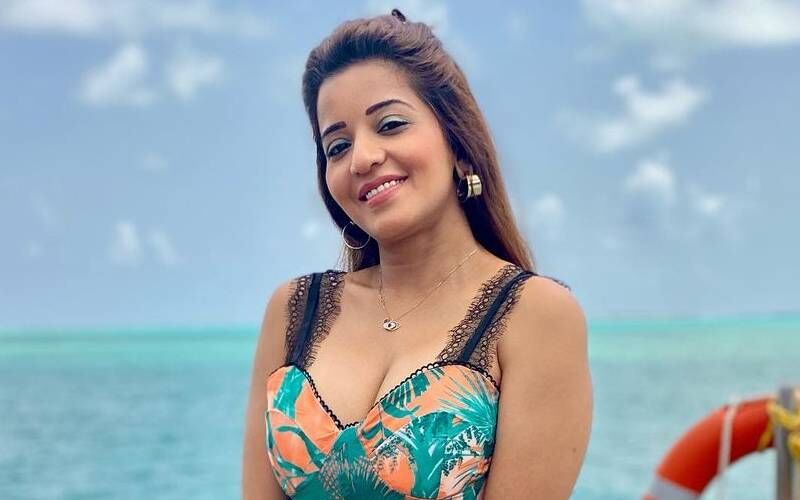 TV Actress Monalisa, who took entry into the Hindi TV industry with Bigg Boss, suddenly earned fame and became an overnight sensation after participating in the show. The audience adored her in the reality show and ever since then, there has been no looking back for the actress. Monalisa appeared in TV shows one after the other. Most popular us her fiction stint started with Nazar and she was well praised by fans as a Dayan. In an exclusive interview chat, the Dayan actress opened up about how playing a Dayan in Nazar changed her life. She also informed me about how she balances work and personal life. She further shared the bond with her husband Vikrant and how she deals with trolling on social media.
Monalisa says – "I had done around 100 films in the Bhojpuri industry but nobody could ever imagine me in a negative role. While I was doing films also, I tried my best to do different roles. When Nazar came I was very excited and wanted to do it. I was a little reluctant that my Bhojpuri industry would accept me as a Dayan as they have always seen me dancing, playing happy roles. Even in Bigg Boss, I was a cry baby. But when Nazar came and people saw me in that deadly look with that long ponytail, they loved me instantly. It was the vision of my director and my producer Gul Khan. I got immense love as Mohana and I became a household name after being just known in the Bhojpuri industry. Kids loved me and I considered it a big achievement. Whenever I am at a mall or any coffee show, I am often asked where my Choti (ponytail) is. A few kids also get scared. I just love this attention and reaction."
Monalisa opened up on trolling on Social Media and said – "I have been trolled a lot in my life. I think it has reduced now but initially, people used to write a lot of negative things. From body shaming to people mocking me for not being able to speak proper English or my dressing sense, I've seen it all. But I was very naive when I entered the Hindi industry. People who love me are more than these trollers, so I don't let them affect me. Initially, I did get affected by the trolling but I gradually understood that it is better to ignore them. How can I suddenly change myself after coming into the industry, grooming takes time? Main ekdum se faratedaar English kaise bolne sakti hoon… Aur nahi bol sakti toh nahi bol sakti usmein galat kya hai. I am an actor and my job is to entertain."
Monalisa also shared her experience on Bigg Boss 15 and about contestants - "Jay Bhanushali and Karan Kundra will do a good job. Tejasswi is very cute and she is fun to watch. Miesha is also good. I have a lot of expectations from them. Donal is also good. Vishal Kotian has very good comic timing and he is amazing. I think BB15 has a full package. I don't know a lot of contestants this time but I will get to know them as the show has just started."
Image source: Instagram