Aditi Malik Posts An Adorable Pic Of Mohit Malik Cradling Her Baby Bump; Writes A Message For Her Child: 'We're Eagerly Awaiting Your Arrival'
Shararat actress Aditi Malik, who is expecting her first child with her husband Mohit Malik, took to her social media to share an adorable picture of him cradling her baby bump. She also penned a message for her child; read on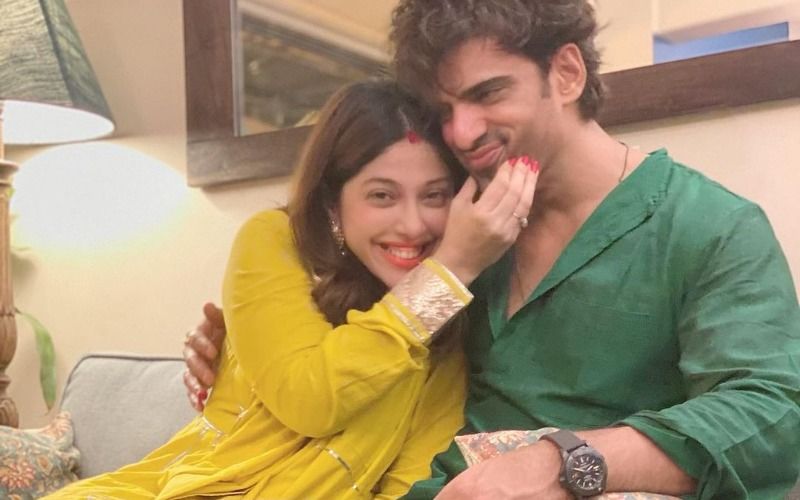 Television actress Aditi Malik is expecting her first child with her husband Mohit Malik, often keeps posting about her pregnancy journey on social media. Aditi and Mohit are all set to embrace parenthood for the first time, and are beyond excited for the arrival of their baby. Aditi is in her final trimester, and she often opens up about the roller coaster ride of emotions she goes through as she eagerly awaits the arrival of her baby. Today, Aditi posted a lovely picture with Mohit, and penned a message for their child.
Aditi Malik took to her Instagram account, and posted an adorable picture that shows Mohit Halik lovingly cradling her baby bump. Aditi can be seen gazing lovingly at him, while he holds her. The picture is too cute for words! Along with the picture, Aditi penned a message for her baby, while expressing her excitement. In her caption, she wrote that that baby will be arriving during a challenging time, but that she and Mohit would always protect their child.
"Dear Baby, You are going to be coming into this world in an unseen time....difficult, challenging, Virus-centric. But remember that we will always be there for you and will always protect you. We are eagerly awaiting your arrival as you have changed our lives in the most beautiful way! Love,
Mohit and Addite," she wrote. Check out the post below:
Earlier, Aditi Malik shared a picture of her flaunting her baby bump, and frowning at Mohit Malik while he flaunted his abs. In case you missed it,
check it out here.
Image Source: Instagram/additemalik