Aditya Narayan On Rumours That Say His Wife Is Pregnant: 'No, I Am Not Going To Be A Father Yet, But I Am Working On It'
Aditya Narayan is not going to be a father soon. He clarifies the reports while speaking with Subhash K Jha. Read on!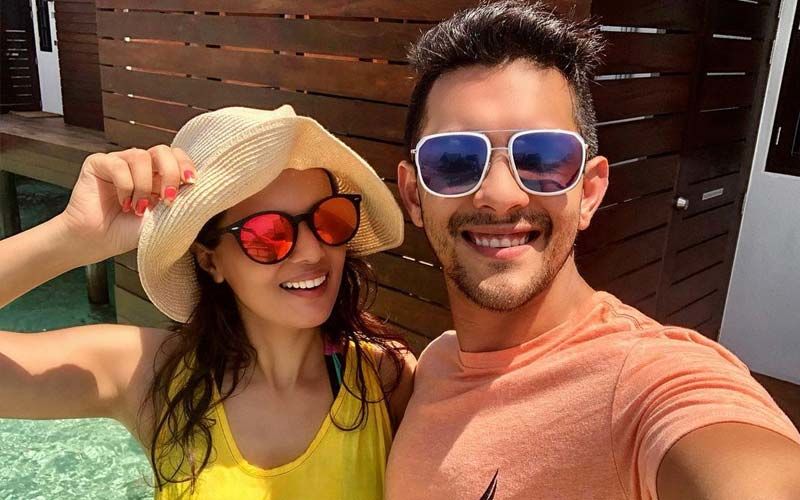 Singer-achor Aditya Narayan is nonplussed by reports that say he will be a father soon.
"It's not true. Not yet. All I said was, I am happy to have started a new life with my wife. Like any normal couple we are looking forward to starting our family. That's it. Iss baat ko twist and turn karke humein maternity ward pahucha diya ," clarifies Aditya.
He feels words of showbiz folks are often twisted for sensational headlines. "One has to be very careful about what one says in public. Before you know it your words are twisted," says Aditya, who married actress Shweta Agarwal in December 2020.
Speaking about his wedding, Aditya says, "It took weeks to prepare for the celebrations. And then the week-long celebrations just flew by. I am very very thankful that most of my friends and my father's friends from the entertainment industry showed up for at least one of the wedding events. Some of my best friends are delivering babies outside India so they couldn't attend. My bachpan ke dost and people I look up to were there. We spaced out the guest list in such a way so to not break the Covid rules of 50 guests per event. The last thing we wanted was the authorities to show up and shut us down after so many months of preparation and hard work. The reception was clubbed with the sangeet. The food was fabulous. In fact everything went perfectly.The reception was from 7 pm to 11 pm. Then we had the sangeet.
"Honestly, it was everything we had worked for and hoped for.My wife had prepared a dance. My parents danced!!! Oh my God!!! I teared up. But I didn't let anyone see my emotions . That's not me. So many times during the celebrations I thought that nothing should spoil the culmination of ten years of our togetherness. Of course, all relationships require hard work. But the last thing we wanted was for the Covid to play the villain (laughs) and ruin it all. I am really really glad that we succeeded in having all the wedding festivities with no Covid. We were a well-behaved bunch of wedding revellers."
Aditya Narayan is currently seen as the host of the singing reality show Indian Idol 12.
Image source: Instagram/adityanarayanofficial