After Devoleena Bhattacharjee, Mayur Verma Files Cybercrime Complaint Against Her Fans 'Threatening To Kill' Him, 'I Am Scared'
After accusing Devoleena Bhattacharjee of tarnishing his image, Mayur Verma files cybercrime complaint against her fans for threatening to kill him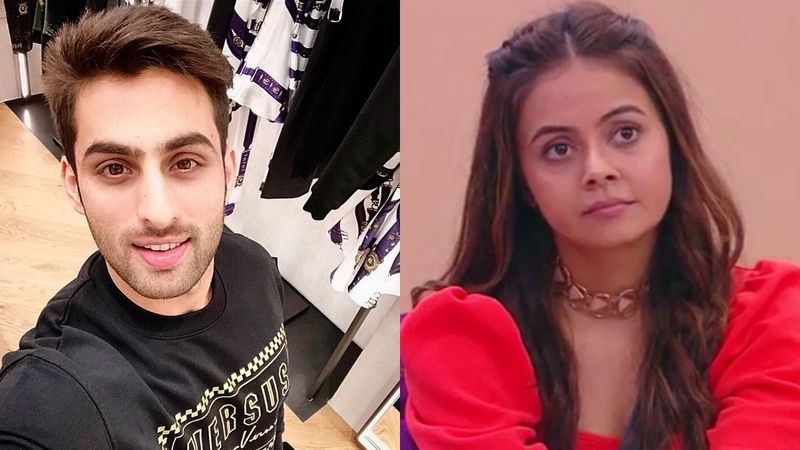 Not very long ago, Mujhse Shaadi Karoge fame
Mayur Verma had filed a cybercrime complaint against Bigg Boss 13's Devoleena Bhattacharjee
over allegedly tarnishing his image by liking posts that were against him. The actress, however,
claimed to not even knowing him
, what happened thereafter was a war of words. And while that issue is yet to be sorted, Mayur Verma has filed yet another cybercrime complaint against a fan of Devoleena. As per Mayur, the fan in question is threatening to kill him for raising his voice against the Bigg Boss 13 contestant. Taking to his Instagram, Mayur shared a copy of his report, along with screenshots of the fan who bullied him.
In his complaint, the actor revealed how a bunch of Devoleena fans are allegedly threatening to enter his house and kill him. As per him, they are also asking to stop him from working. He added being scared. It read, "On Twitter, some group of people are threatening to kill me. I have seen this thing before but I have ignored it, now this thing is coming in front of me again and again so I am scared. This time I have been threatened that those people are from Mumbai and can kill me by entering my house. They also talked about my work. And forcing me to stop my work. I am very much afraid and request cybercrime to investigate the matter."
Mayur further shared screenshots of those threatening him. A tweet read, "Devoleena's die hard fans reply to Mayur Verma. Remember Mayur we are the power of Devoleena and we will kill you if you continue using Devoleena's name."
Check out the complaint and screenshots below: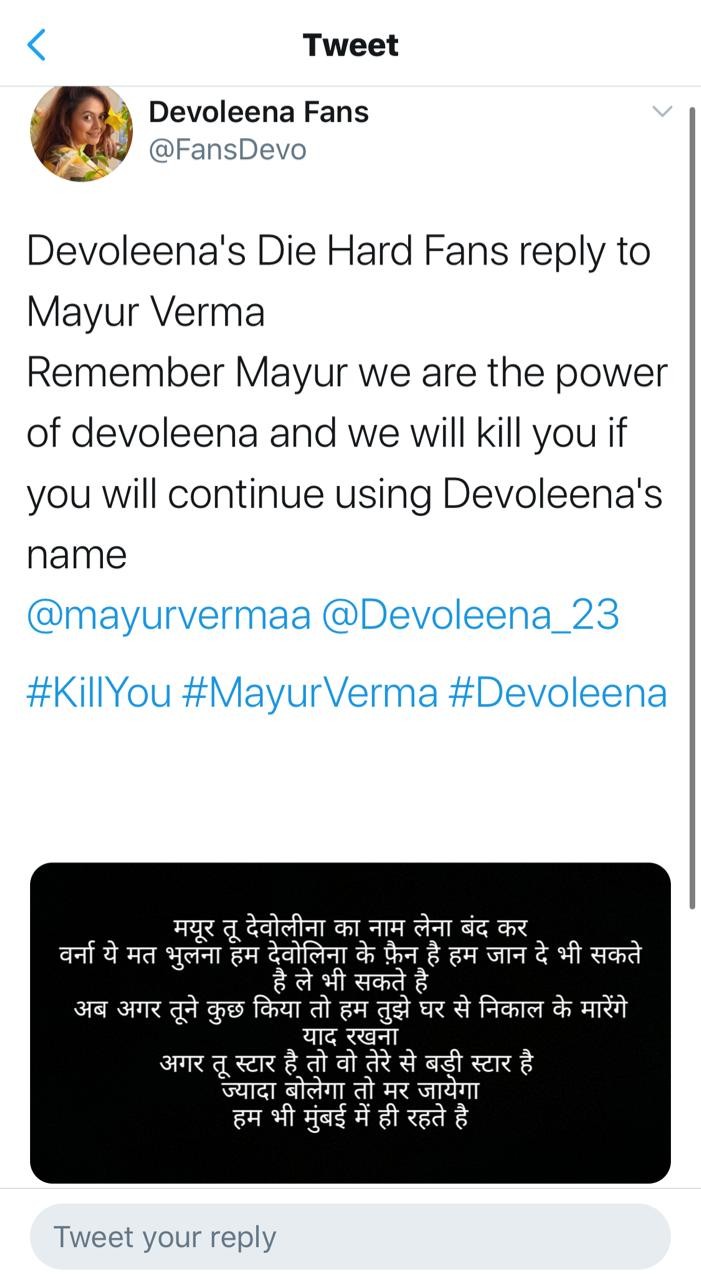 image source: instagra/mayurverma, devoleena