After Nisha Rawal Claimed Karan Mehra Has An Extramarital Affair, Actor Gets Slammed For His Old Friendly And Casual Chat With A Female Co-star
After wife Nisha Rawal accused Karan Mehra of having an extramarital affair, Karan's chats with a female co-star goes viral. Netizens wonder if something is brewing between the two of them. Read on!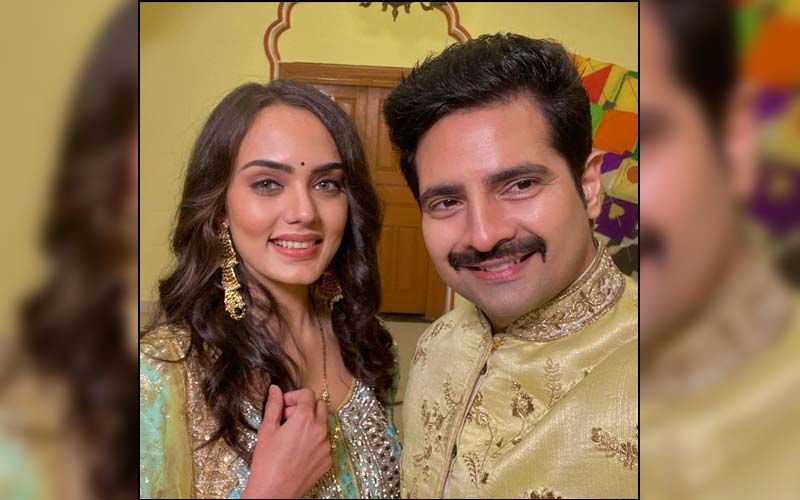 Nisha Rawal and Karan Mehra's controversy is creating a huge buzz lately. As many are aware, 'Yeh Rishta Kya Kehlata Hai' actor was arrested by the Mumbai police last night and later granted bail. Post that, they made shocking revelations about their relationship. For the uninitiated, Nisha accused Karan of having an extramarital affair. She had said that she learned about his affair a couple of months ago. The actress claimed that she had read his chats with another woman and even tried to talk him out of it. However, Karan later denied the allegations against him.
Amidst all this, pictures of Karan Mehra and his 'Mawaan Thandiyan Chawan' co-star Himanshi Parashar have gone viral on the internet. Fans wonder if there's something between the two after she left a surprising comment on the video for him that she shared on her Instagram.
In the caption of the post, Himanshi wrote, 'Karan says that I'm a down to earth person @realkaranmehra I know its lame #bts @maavanthandianchaavan @zeepunjabi_off.' Karan commented on the post saying, 'I had said 'Itna bhi nahi girna chahiye ki aap zameen pe aa jao.' Cute moment and fun shooting with you.' Reacting to his comment, she wrote, 'apke liye hum kahi bhi gir jaynge karan ji.'
Earlier, revealing more details about Karan's rumoured relationship, Nisha told Bombay Times that she learnt about him being involved with another woman around a couple of months ago. She added that after putting up for so long, she warned him if he continues to behave like this, they should part ways. 'I finally told him that you are having an affair, you are not happy with me, you don't want to live with me, but now we have a child. If I wasn't a mother, I would have walked out.'
Image Source:Instagram/HimanshiParashar